These table pedestals were damaged during a basement flood. The legs, which are constructed of several smaller pieces of wood, were coming apart at the seams.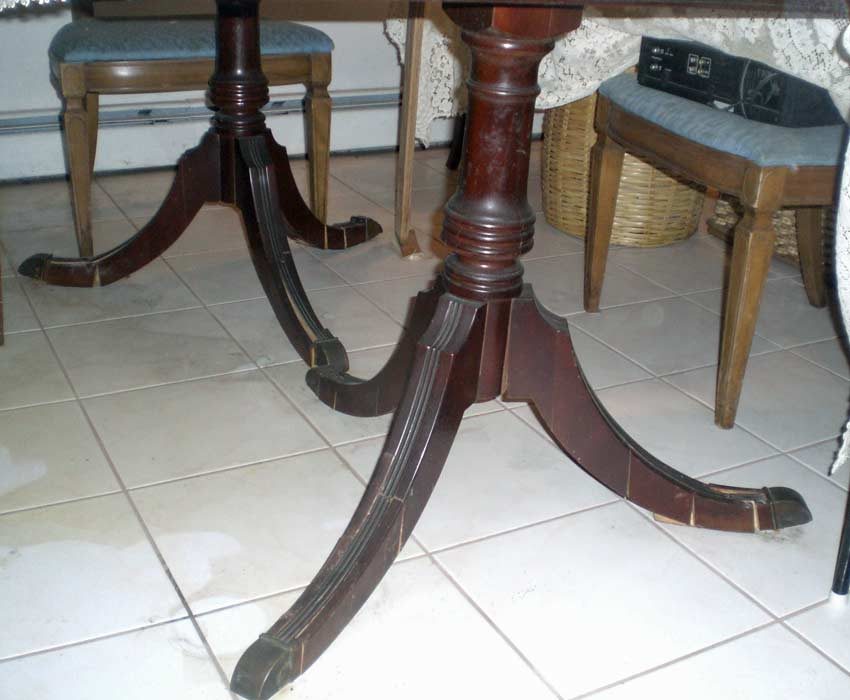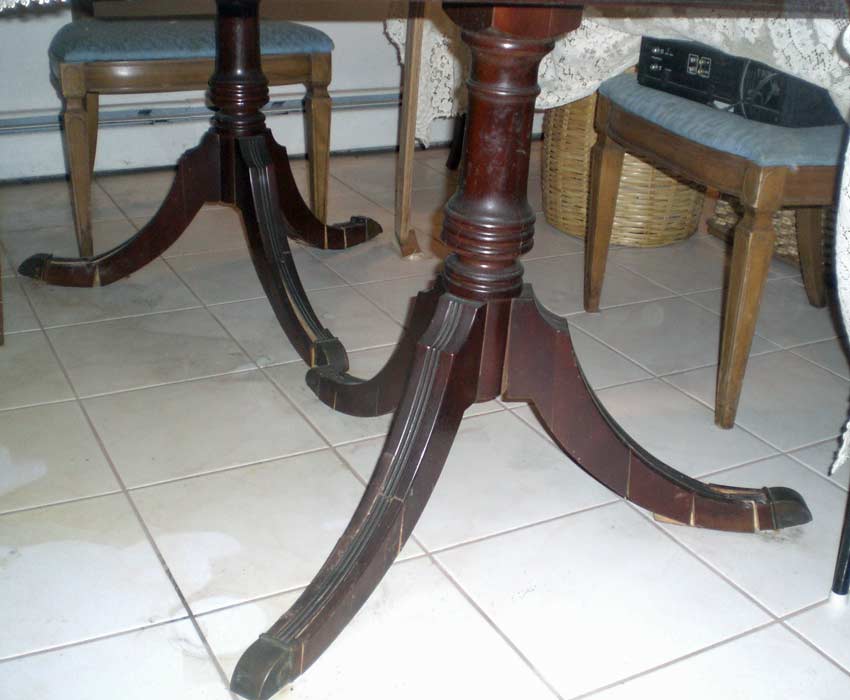 To repair them, I first disassembled all the pieces and scraped off the old glue.
Then with a series of glue ups, the legs were reassembled, and any open seams were filled and sanded flush. The legs were then re-attached to their pedestal.
The remaining finish was removed, and everything was stained and finished to match.
Once completed, each leg looked as though they were made of a single piece of wood.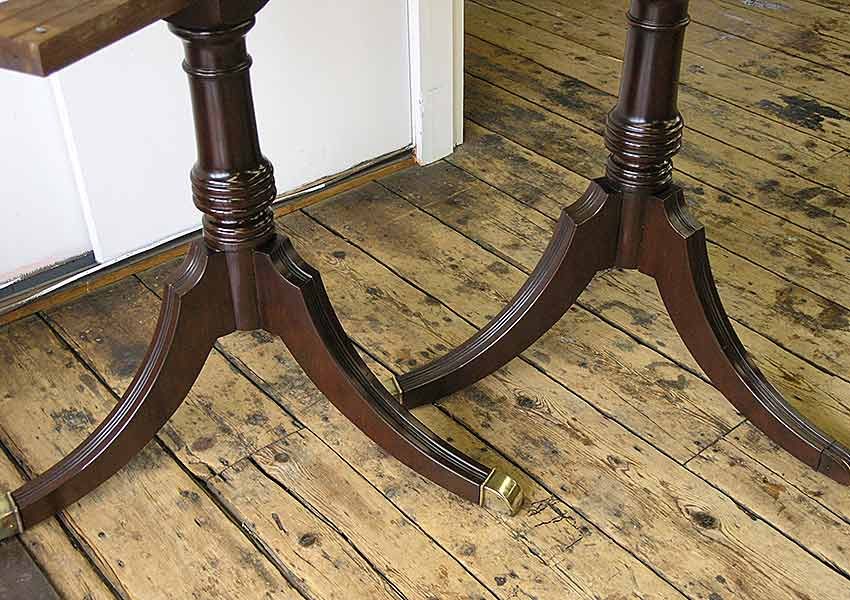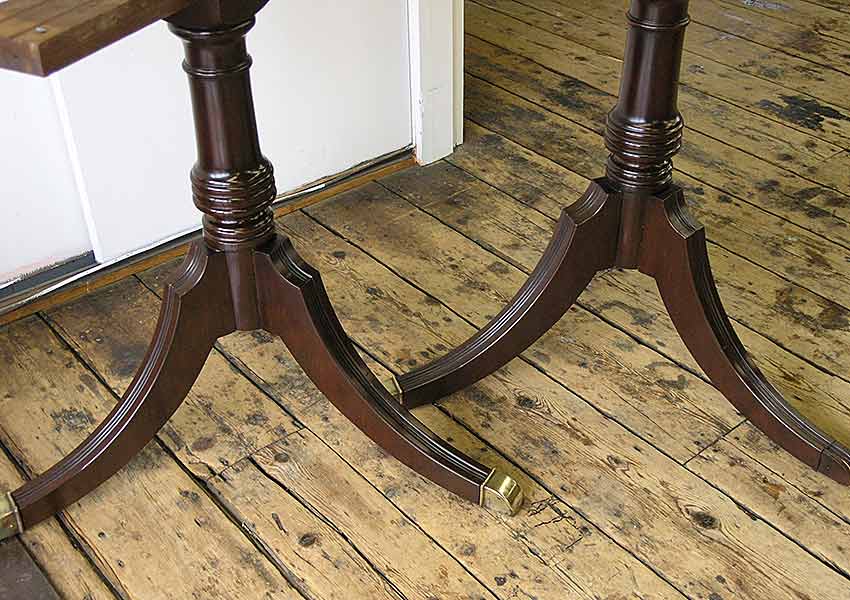 These table pedestals were repaired for a Hudson NY client.