An extensive restoration for this 19th century daybed, but everything came out great.
Some of the tasks involved:
Shimmed the open shrinkage cracks on the panels.
Re-glued the head and foot board back together.
Re-glued loose and replaced missing veneer on the top rails.
Repaired the front side rail (broken).
Re-attached the decorative brass mounts.
Replaced 2 missing bed bolts and set the nuts.
Installed new bed slats (missing).
Installed a platform covered with fabric to support a mattress.
Reconditioned the existing finish.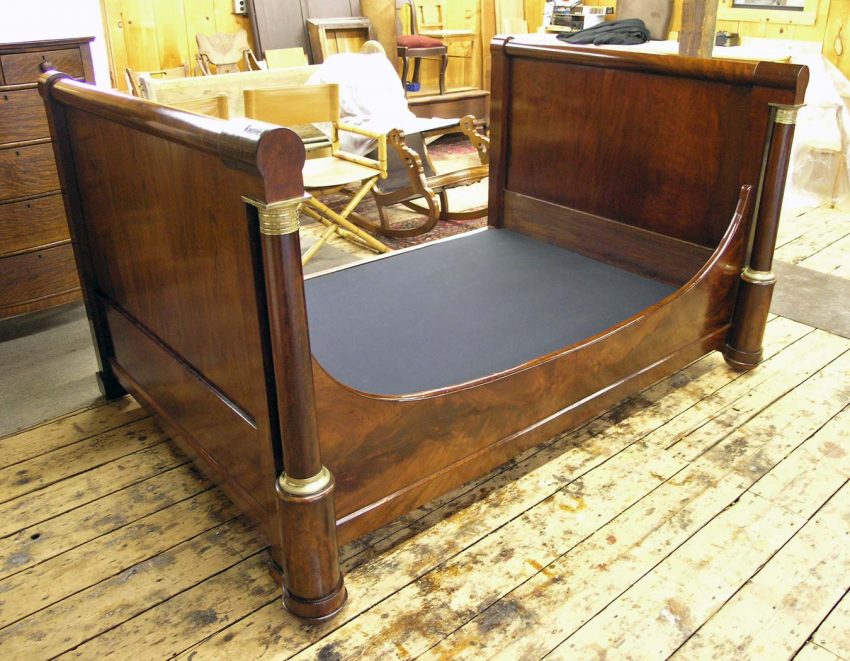 This day bed was restored for a Hillsdale NY client.