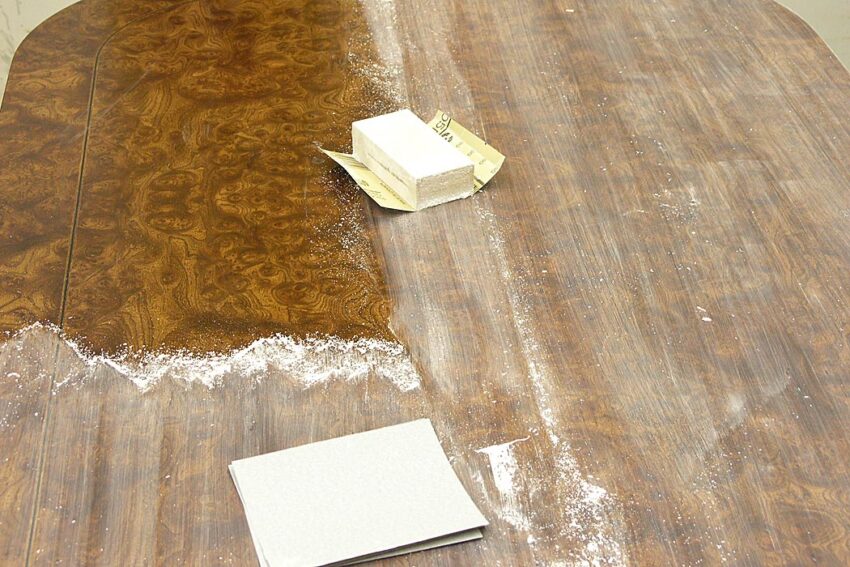 Are you considering refinishing or reconditioning your furniture? Here's some info on what's involved and what to consider.
Refinishing furniture involves the process of removing the existing finish and applying a new one. It's usually the best solution when the old finish is damaged, peeling, or stained. The refinishing process typically includes stripping off the old finish, sanding the surface, applying a new stain or color, adding multiple coats of finish with sanding in between, and finally, rubbing and waxing the final coat to achieve a polished look.
Here's an example of the messy process of using furniture stripper to remove an old finish.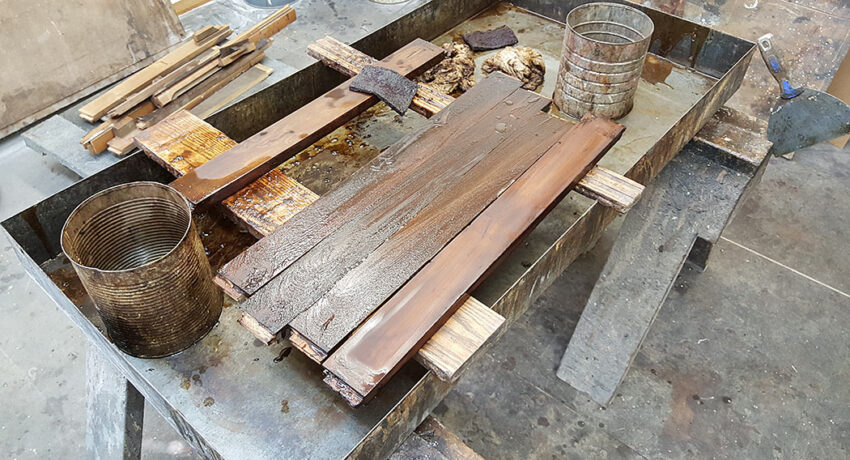 Here's an example of a refinished table.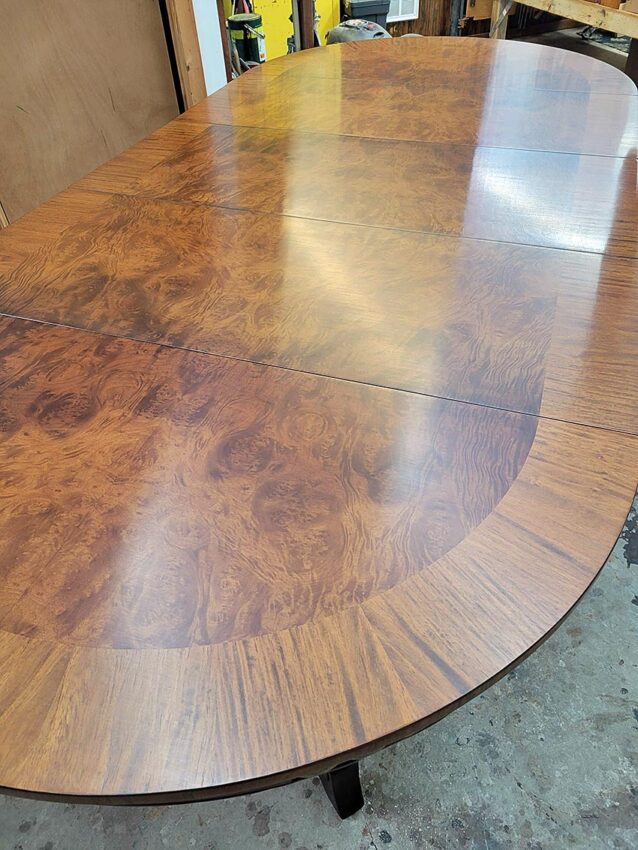 Reconditioning furniture is a less extensive process that focuses on revitalizing an existing finish. While it may not always yield perfect results, reconditioning is a viable option when the old finish is not peeling. The process generally involves cleaning the furniture, lightly scuffing the surface, applying color if necessary, performing touch-ups, and applying a fresh coat of finish. It's crucial to consider the compatibility of the new finish with the original one during this process.
Here's an example of a reconditioned finish on an antique desk.
So, how do you determine whether to refinish or recondition your furniture? Here are some factors to consider:
Personal Preferences: Think about the desired look and style you want to achieve with your furniture. Refinishing allows for a complete transformation, enabling you to customize the color, finish, and overall appearance of the piece. On the other hand, reconditioning preserves the original character and patina of the furniture, which may be appealing if you appreciate its vintage or antique charm.

Time and Effort: Refinishing furniture can be a time-consuming and labor-intensive undertaking. It involves stripping, sanding, staining, and applying multiple coats of finish. Reconditioning, on the other hand, requires less effort and can be accomplished more quickly. Consider the amount of time and effort you're willing to invest in the restoration process.

Environmental Impact: Refinishing furniture often involves the use of chemical strippers, which can have environmental implications due to the release of volatile organic compounds (VOCs). If you prioritize environmental consciousness, you may prefer reconditioning methods that involve fewer harsh chemicals or opt for eco-friendly products.

Expertise and Tools: Refinishing furniture may require more specialized expertise and tools compared to reconditioning. If you lack experience with refinishing techniques or access to the necessary tools, reconditioning may be a more feasible option. Reconditioning methods such as cleaning, light scuffing, and touch-ups are often more accessible to DIY enthusiasts.
Ultimately, the best approach to restore your furniture will depend on its current condition, its intended use, and your desired outcome.