The owner was having a difficult time stripping the paint from this desk, so she asked if I would take over the project. She wanted all the paint removed, and then have the desk refinished with a wood stained finish.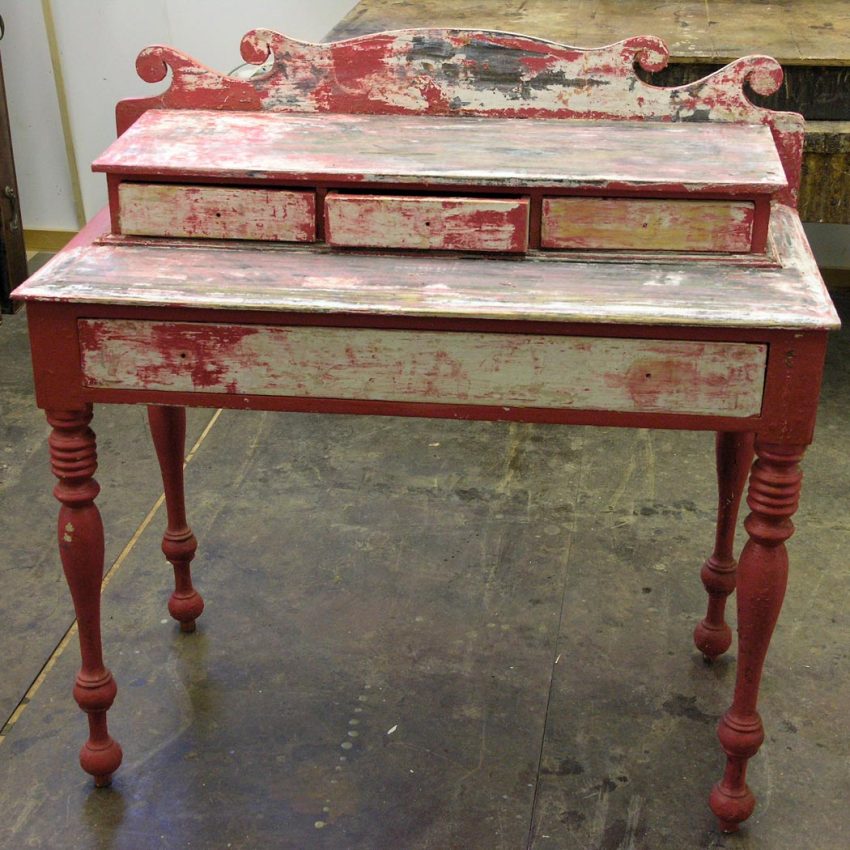 I started by re-gluing the loose legs and some of the moldings. Then repaired the drawer bottom which was falling out.
Next, I scraped off as much paint as possible, then used a furniture stripper to remove the rest.
The next day everything was sanded and prepped for a new finish.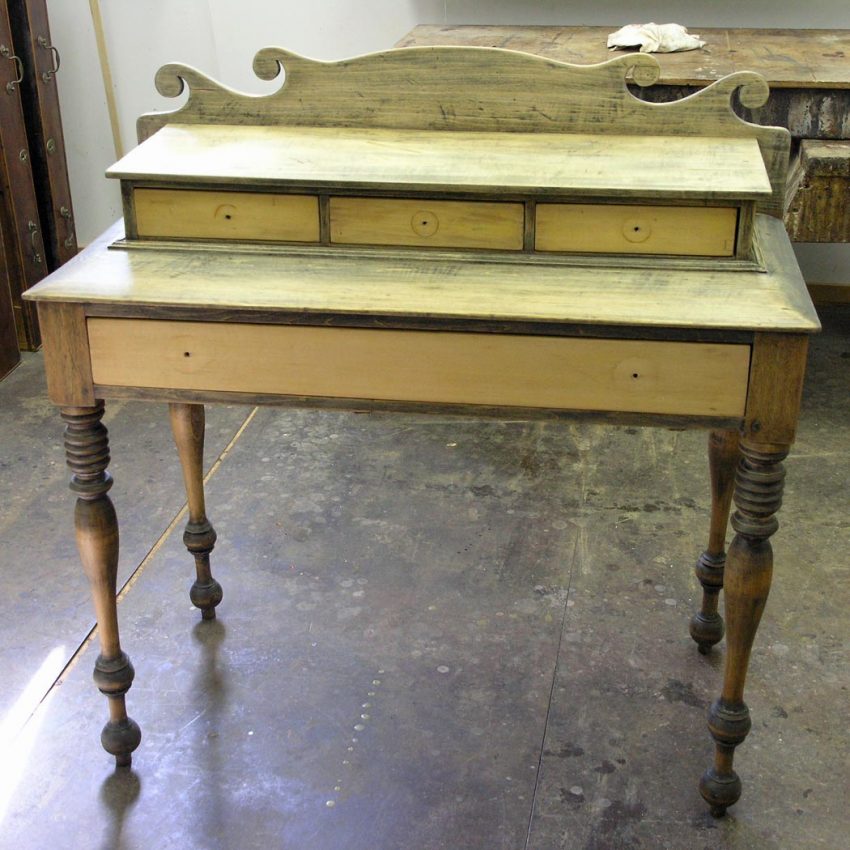 The desk was then stained, and finished with a few coats of lacquer. Once dry, the new finish was rubbed and waxed.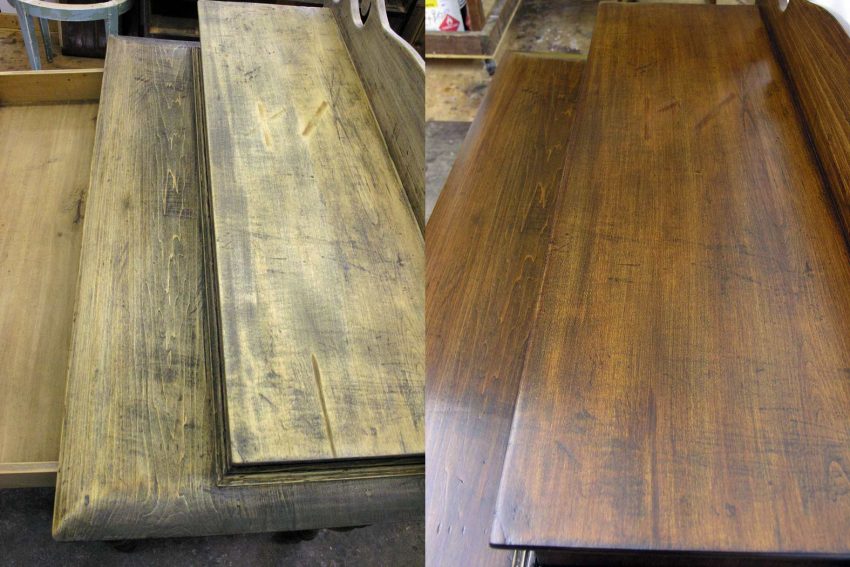 To complete the project, new brass knobs were installed on the drawers.
Hopefully no one will paint this piece again.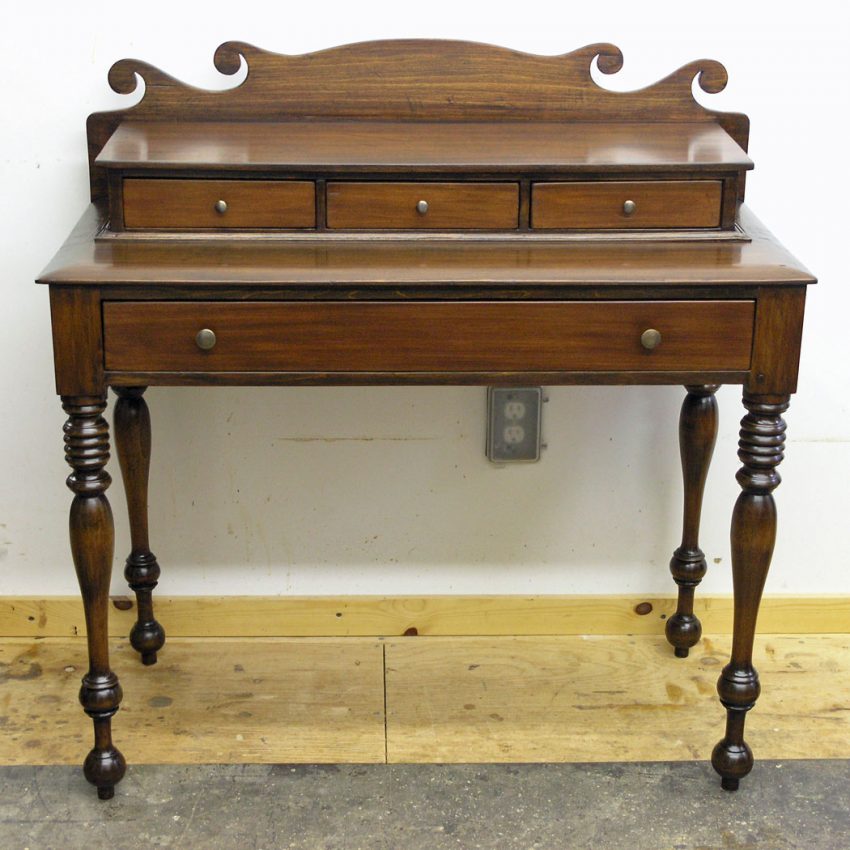 This desk was refinished for a Lakeville CT client.