This antique semainier chest was brought in for repair and refinishing.
A crack on the base had to be repaired, and the molding that surrounds the marble top was re-glued. The loose drawer runners inside the case were also re-glued.
Next, the sun bleached finish was removed and everything was lightly sanded. The chest was then stained and finished with several coats of shellac. Once dry, the new finish was rubbed and waxed, and a key was fitted for the drawer locks.
Shown below is the chest during and after restoration.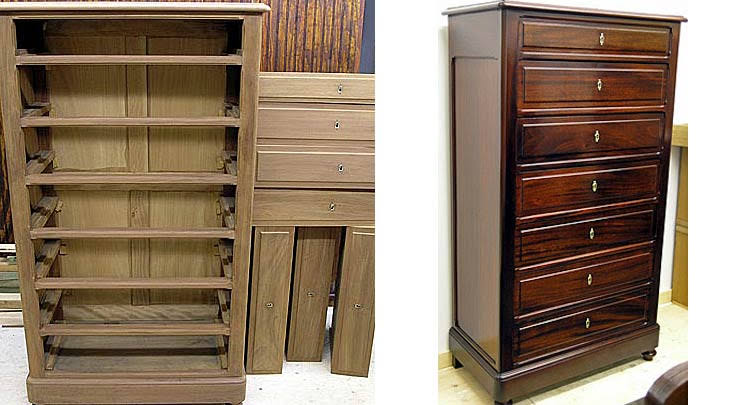 This semainier chest was restored for a Millbrook NY client.