Restoring this bentwood chair involved:
Tightening
Reconditioning the finish
Replacing the cane seat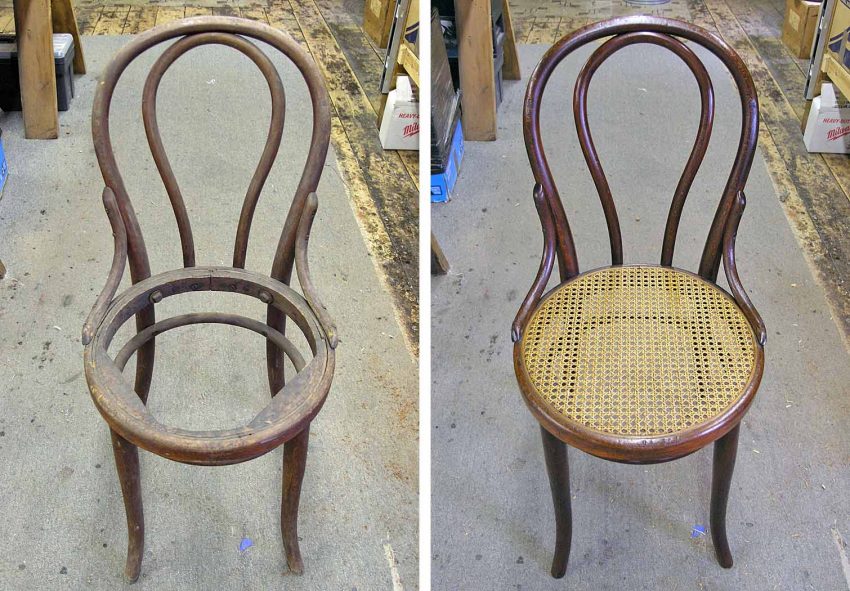 Re-gluing was only required at the front legs where they attach to seat. The rest of the joints were connected with screws (original), which just needed to be tightened.
The chair was then cleaned, touched up, and polished.
New cane webbing was installed for the seat, and then stained to give an aged look.


This bentwood chair was restored for a Hillsdale NY client.