Restoration for this child size bentwood rocker involved tightening the loose joints, replacing the woven seat, and polishing.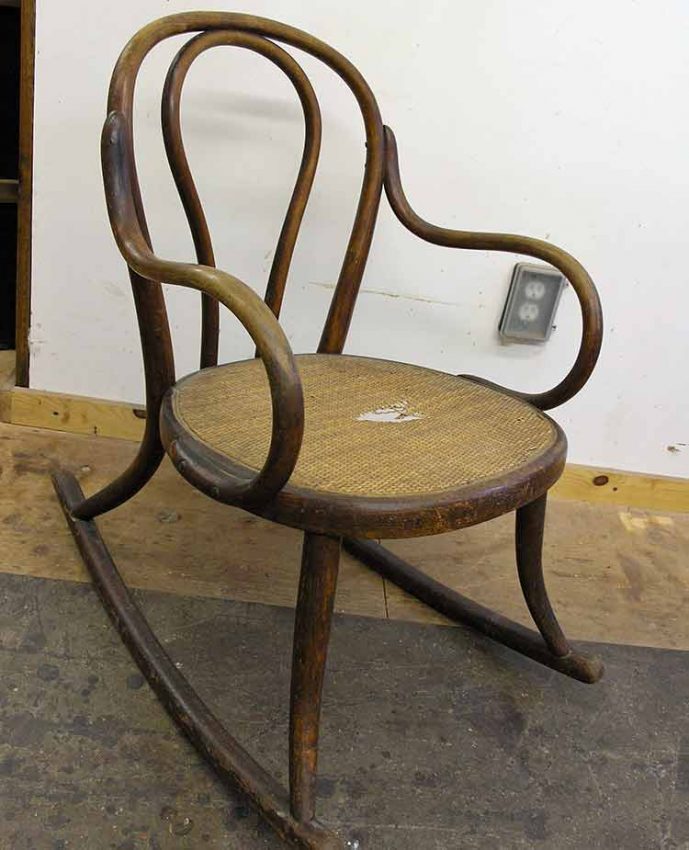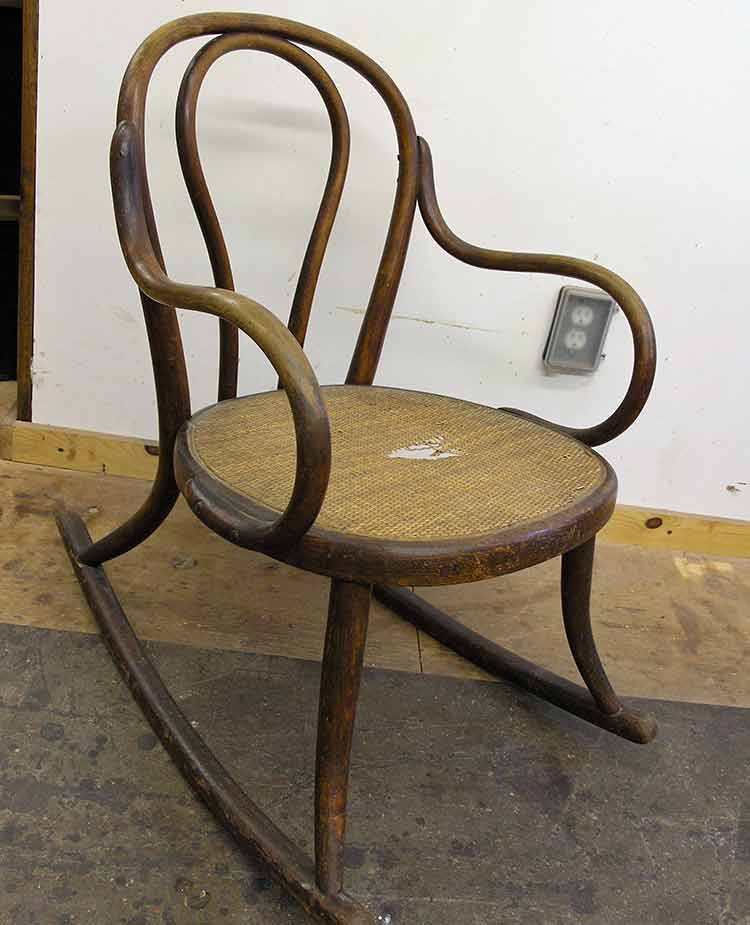 For easy access to the seat, I first removed the arms which were fastened with screws (original).
Next, the woven seat was removed and the groove for the spline was cleaned out. The small holes in the seat hoop (seen below) indicate that this rocker originally had a hand woven cane seat.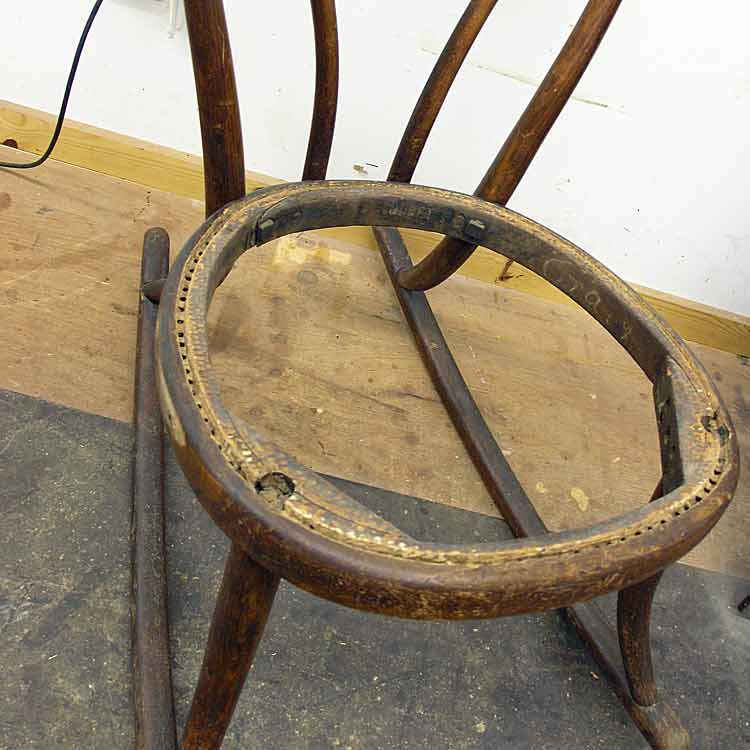 To re-glue the front legs properly, the support blocks were removed so the old glue could be scraped off.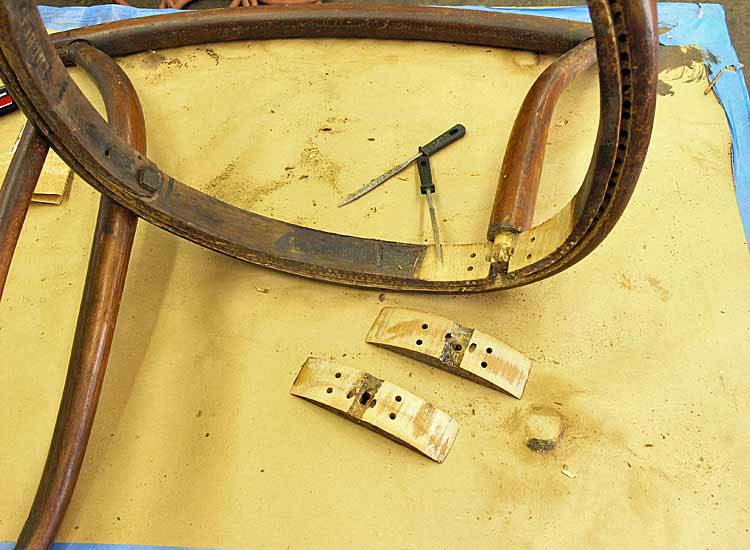 Everything was then glued and clamped back into place. The seat hoop was also glued and clamped in the back where the tapered ends join.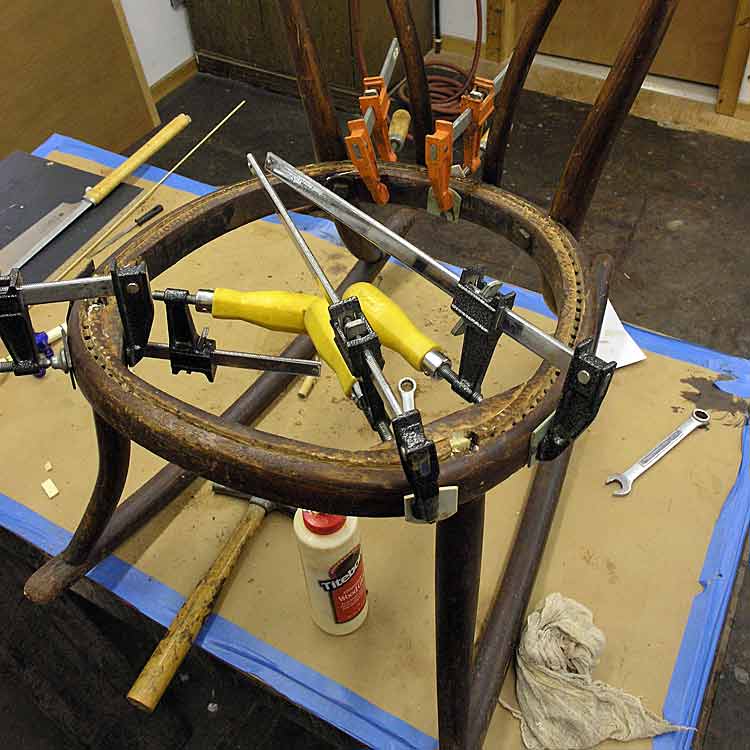 In keeping of this rocker's original design, I replaced the seat with cane and colored it to give an aged look. The arms were re-attached and the chair was cleaned, touched up, and polished.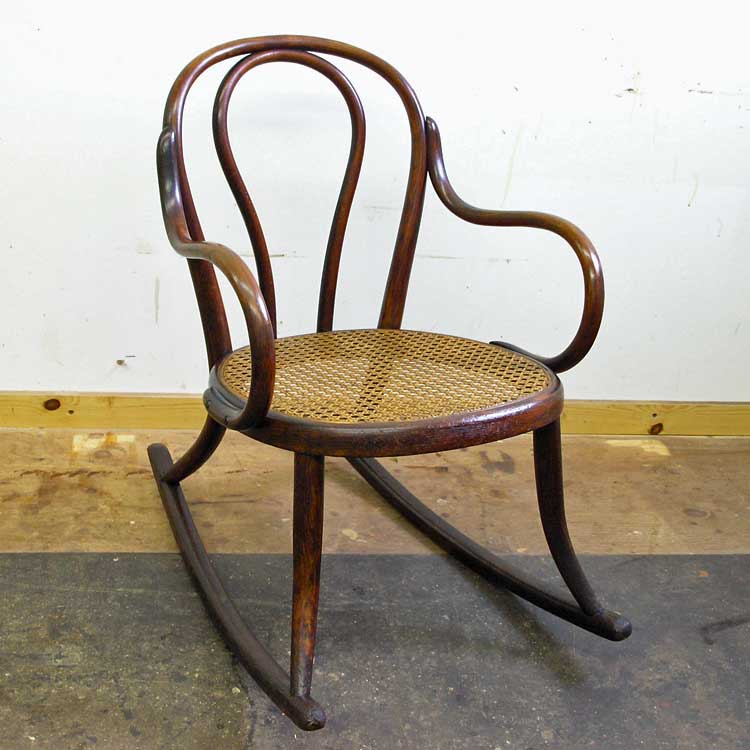 This child's bentwood rocker was restored for a Sharon CT client.