This walnut and cane bench from the 1950s was designed by Michael Taylor for Baker Furniture.
The pre-woven cane seat needed to be replaced.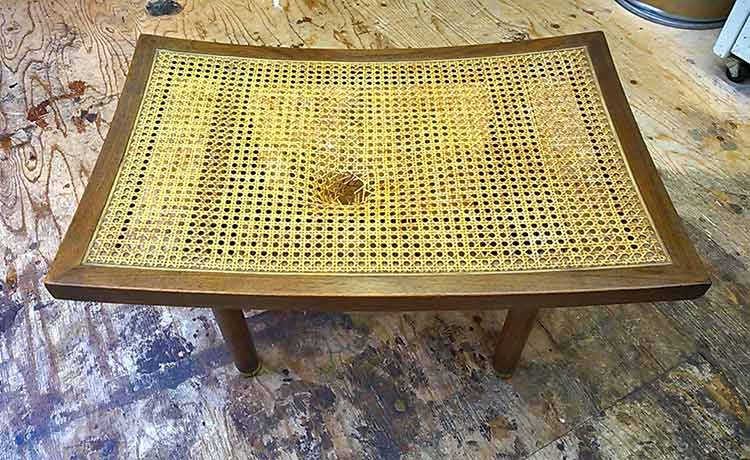 The old cane and spline was removed and new material was installed.
The new cane was then colored to match the old. The bench was also touched up and polished.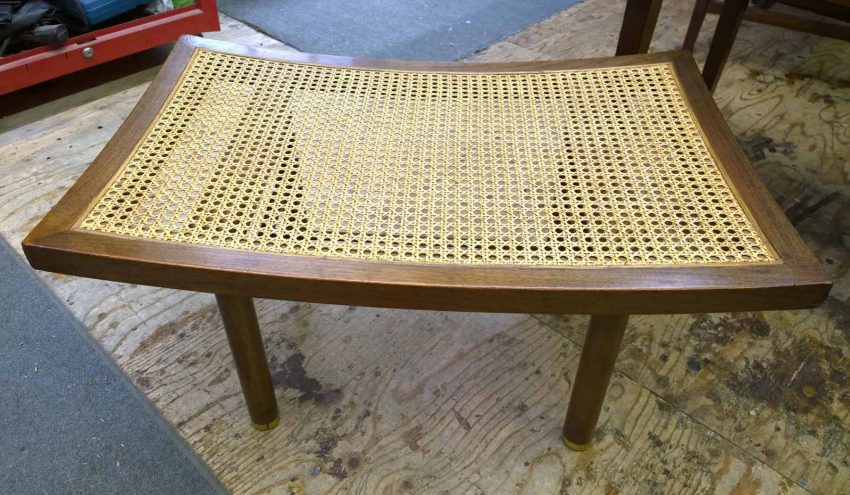 Here's the Baker Furniture label that was found underneath.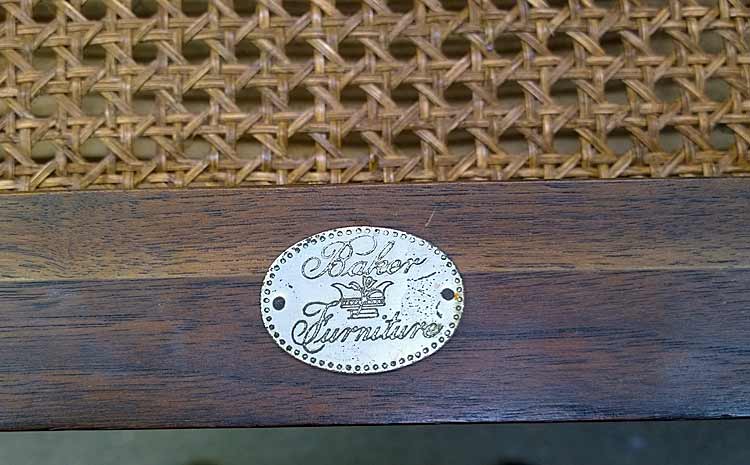 This cane seat was replaced for a Salisbury CT client.