This cedar chest was made by the Lane Furniture Company and is constructed of cedar wood and walnut veneer.
Restoration included repairing the broken base, some veneer replacement, and complete refinishing.
Most of the veneer on the rounded base was either missing or peeling.
To restore as best as possible and avoid future problems, I first removed all the veneer from the base.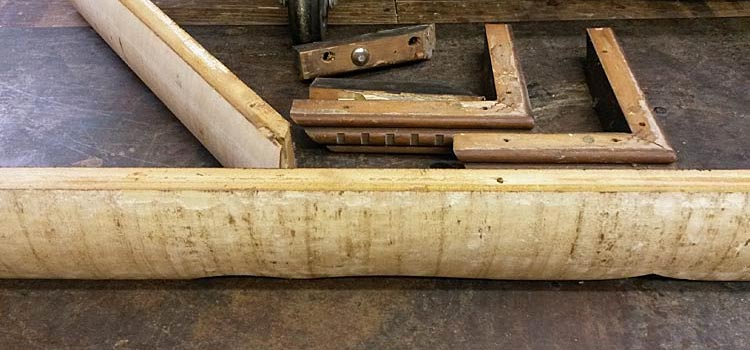 I then used a vacuum press to glue on new walnut veneer. It helped conform the veneer to the rounded surface and hold tight until the glue dried.
Here's a section of the base being glued in the vacuum press bag, and another on top that is complete.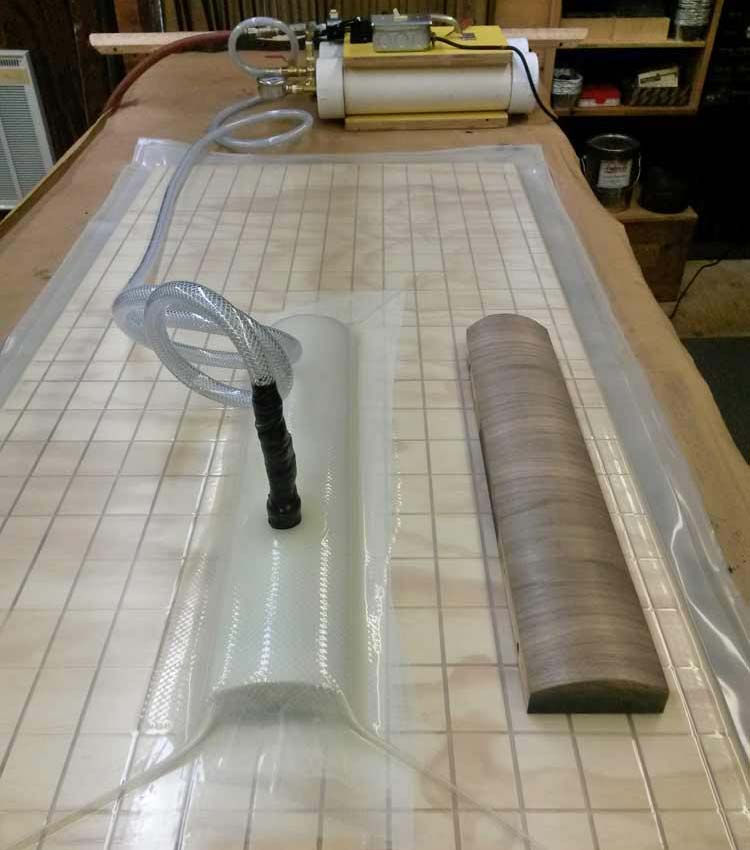 The three sections that make up the base were then re-assembled onto the chest.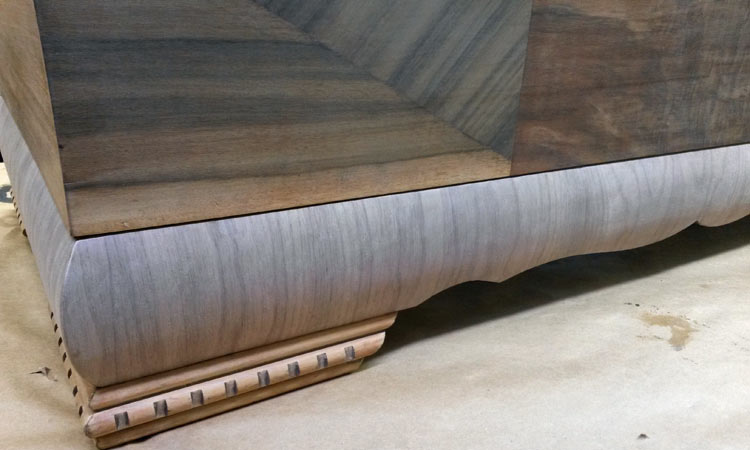 The old finish was then stripped off the case and everything was sanded, stained, and finished with several coats of lacquer.
The interior was sanded to revive the cedar smell, and the lock was oiled to operate smoothly.
Here's the refinished chest just as it was loaded in the van for delivery.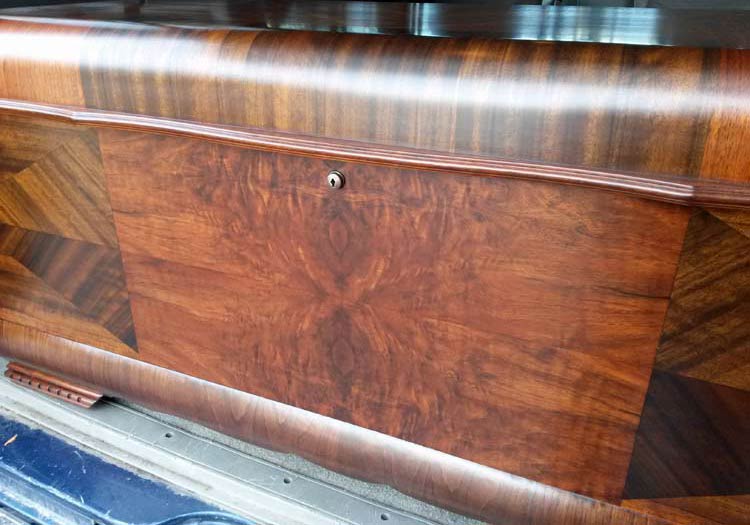 The original labels inside the lid were left undisturbed. One was for a Moth Insurance Policy offered by the Aetna Insurance company.
I've never had a problem with moths. Have you?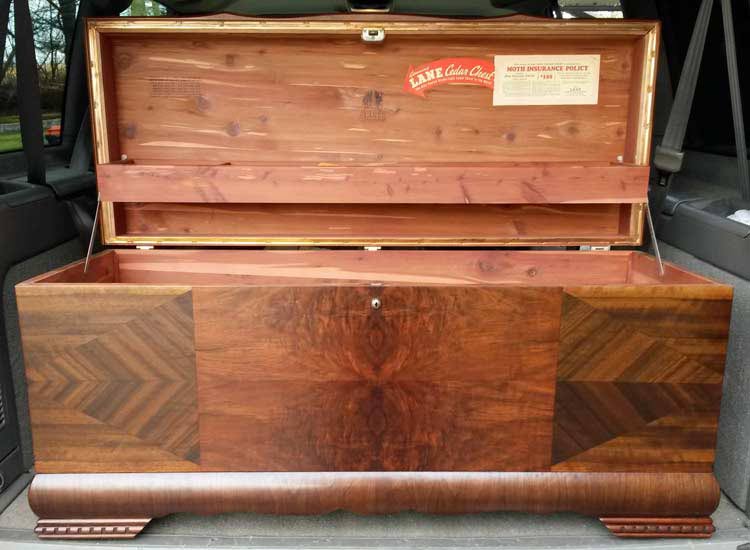 This Lane cedar chest was refinished for a Staatsburg NY client.