This antique mahogany desk was brought in for repairs, reconditioning, and leather replacement.
To begin the project, the client came to the shop to choose a color and gold tooling for the new leather. An order was then placed with our supplier so the new leather would be in by the time the other work on the desk was complete.
Repairs included shimming a large crack on one side and re-working the drawers which were very difficult to operate.
To recondition the existing finish I first removed the brass hardware. The finish was then cleaned and lightly scuffed. Some stain and touch up was applied and then sealed with a few  coats of lacquer. Once dry, the finish was rubbed and waxed.
To replace the desktop leather, the old leather was removed and the surface was scraped and sanded. To assure a nice flat surface for the new leather, all the divots in the surface were filled and sanded flush.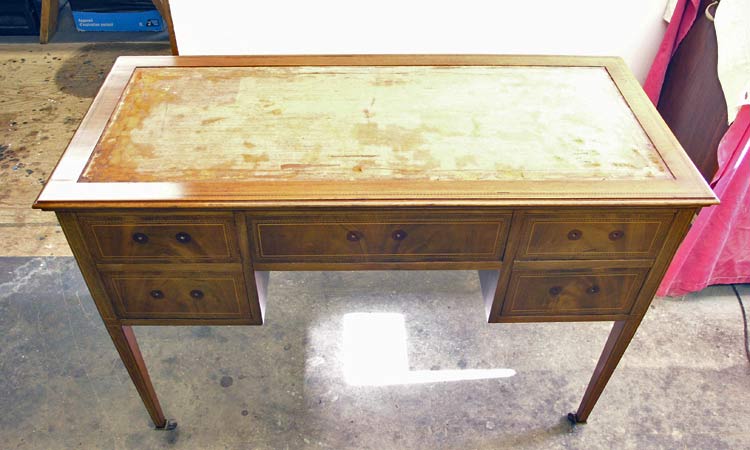 The new leather with gold tooling was glued into place, and the edges were trimmed for a custom fit.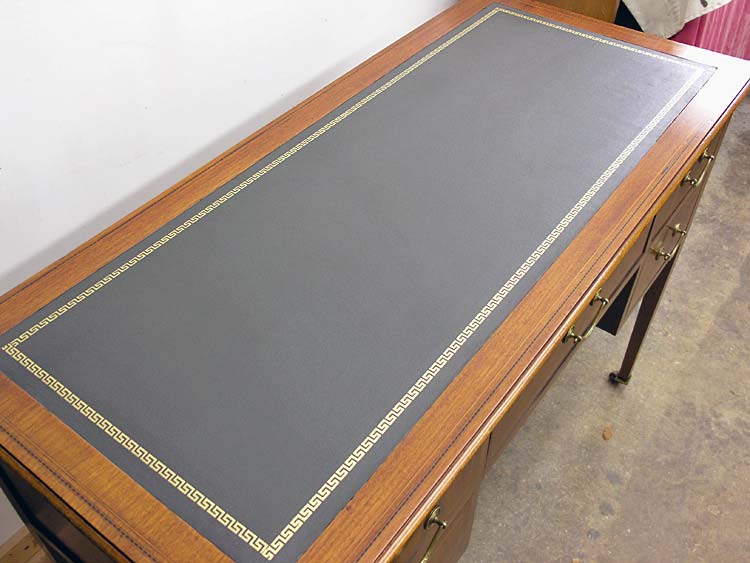 To complete this project the brass drawer pulls were lightly polished and re-installed.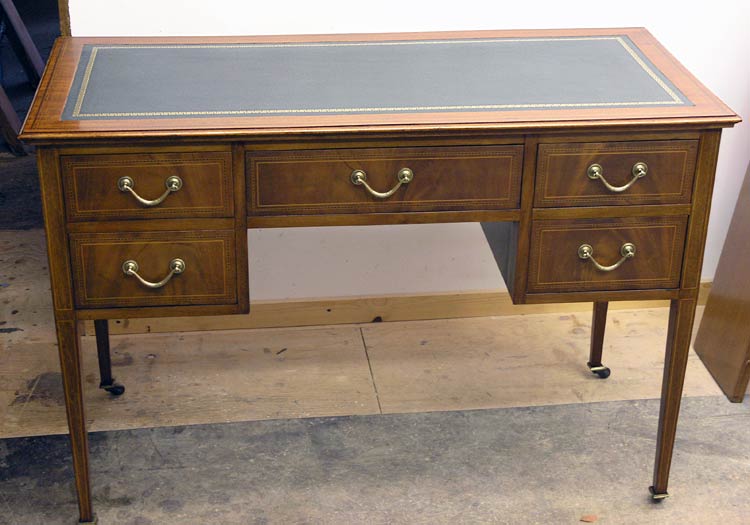 This antique desk was restored for a Millerton NY client.