These Plycraft chairs had separated layers of laminate, and missing walnut veneer.
It took a series of glue ups to repair the legs and throat (section between the seat and back).
The chairs were then stripped, sanded, stained, and refinished with lacquer. Once dry, the new finish was rubbed and waxed.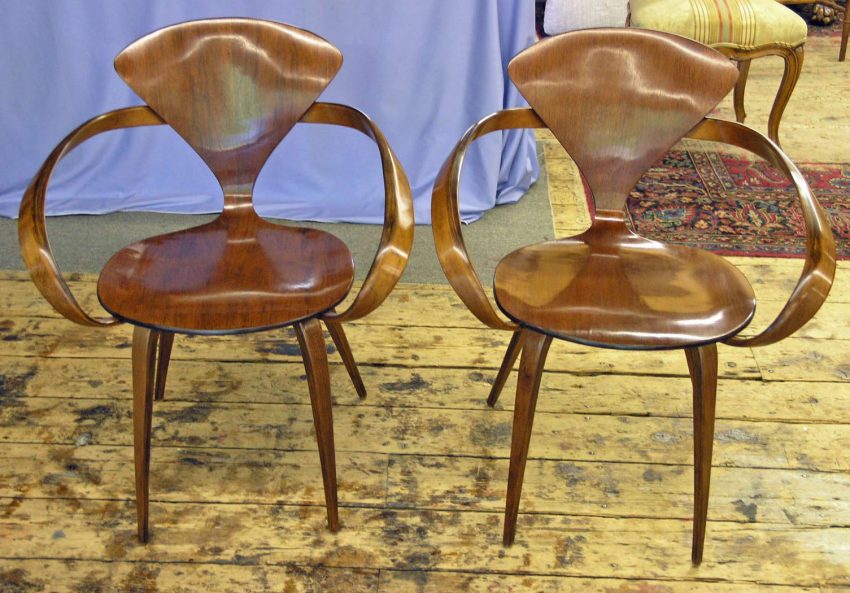 Here is one of the back legs before and after replacing a section of missing veneer.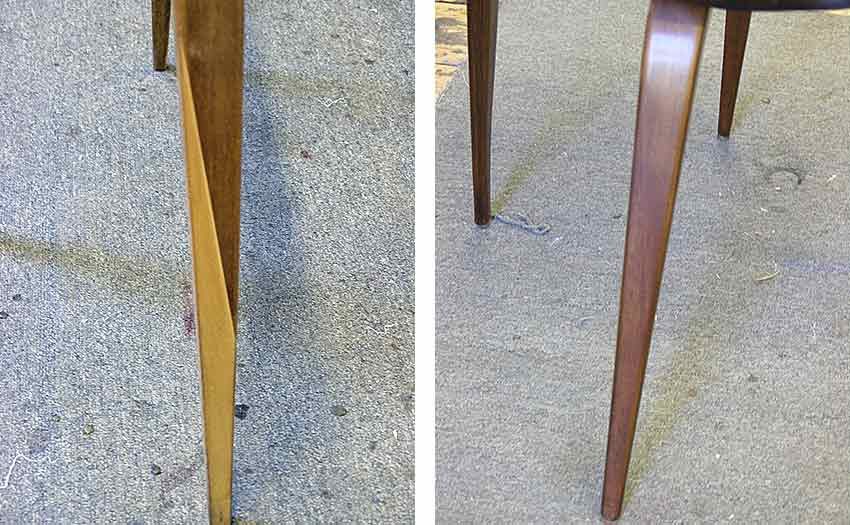 These two chairs were restored for a Lakeville CT client.