This antique plant stand with barley twist legs needed to be re-assembled, touched up, and polished.
Some of the parts were split and broken, but luckily the owner saved all the pieces.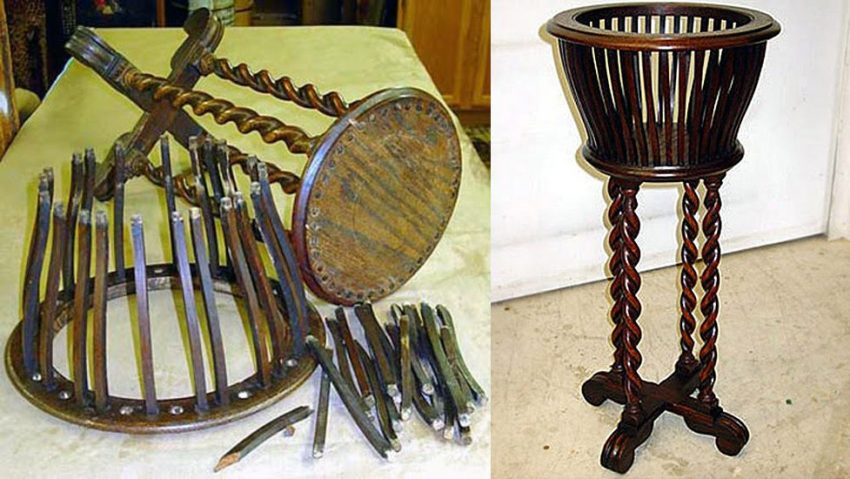 Each part was inspected, old glue was scraped off, and anything that was broken was repaired. Glue was then applied to all the joining pieces, re-assembled, and clamped tight. The loose base would not come apart, so it was injected with glue and clamped tight.
Everything was then cleaned, touched up, and polished.
This plant stand was repaired for a Salisbury CT client.