I had the opportunity to work on this beautiful 1920s console library table crafted from solid walnut. This table has seven alluring barley twist legs and curved stretchers which showcase the craftsmanship of the era. Restoration for this piece entailed a custom refinishing.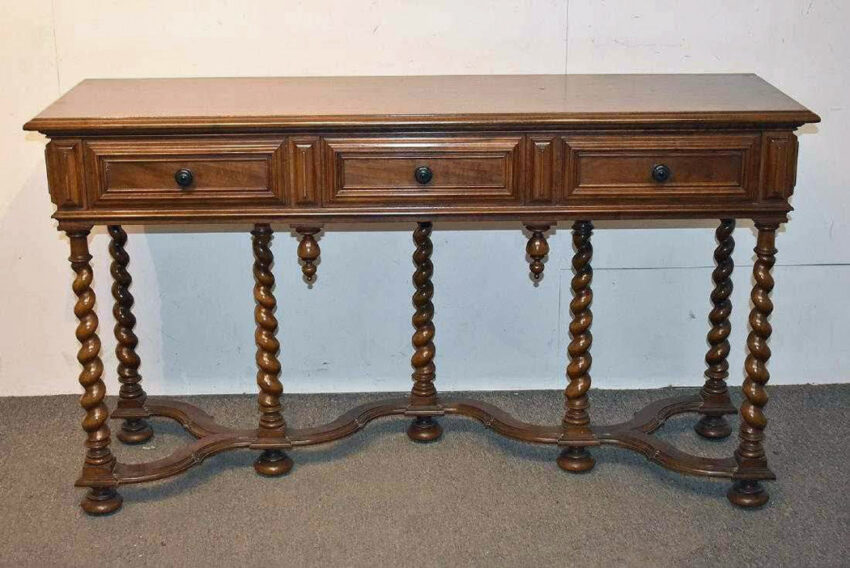 To meet the client's specific vision, a very dark stain was applied to create a semi-transparent ebonized effect. A lacquer finish was then applied, hand rubbed, and waxed.
Prior to the refinishing process I glued the loose joints to ensure a sturdy and reliable structure. In my opinion, it is important that furniture not only be visually appealing, but also remain as functional and durable as possible.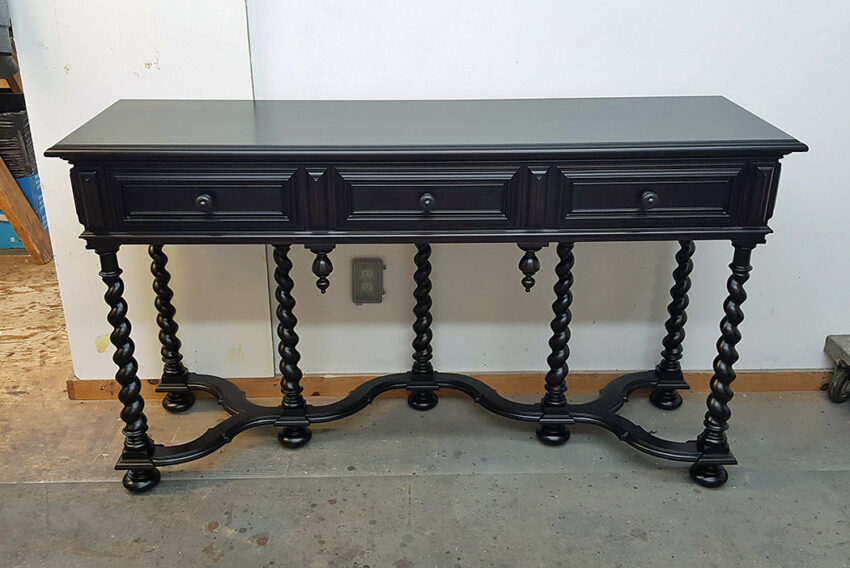 Originally used as a console table or desk in libraries or studies, this versatile piece also lends itself to various other functions. It can serve as a sideboard, a sofa table, or a console table in an entryway or hallway.
This table was refinished for a Sharon CT client.