This is a Philco radio from 1942 that receives AM and shortwave radio.
I unfortunately didn't take any before photos, but the old finish was faded and really beat up with scratches.
Restoration included repairs to the walnut veneer, refinishing, and repairs to the chassis (electronics).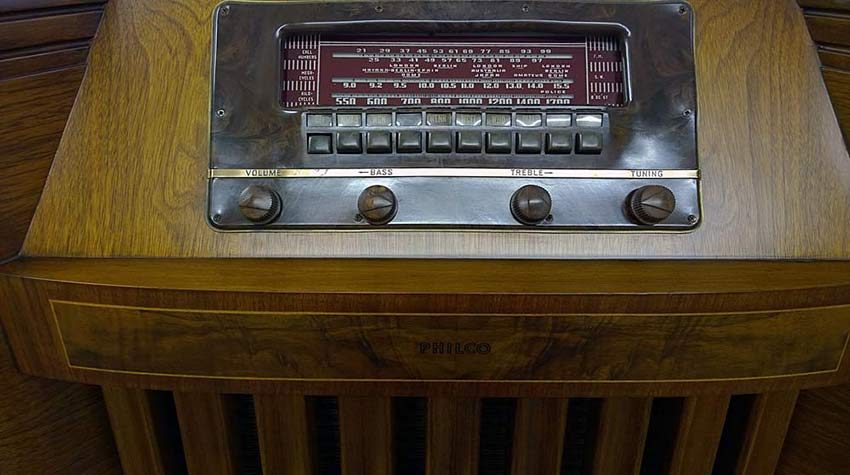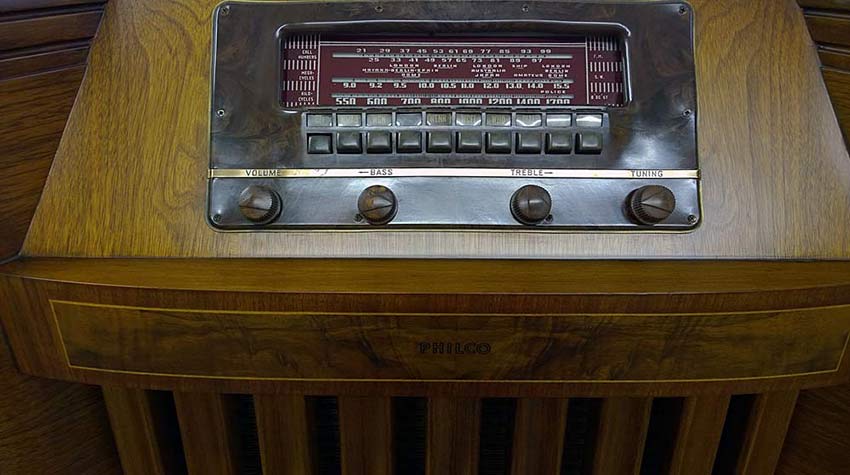 The original plastic faceplate was warped and needed to be heated to flatten as best as possible. It was then cleaned and waxed along with the original knobs and buttons.
The Philco decal on the front of this cabinet is also original. I made sure to work around it when removing the old finish. It is now protected under the new finish.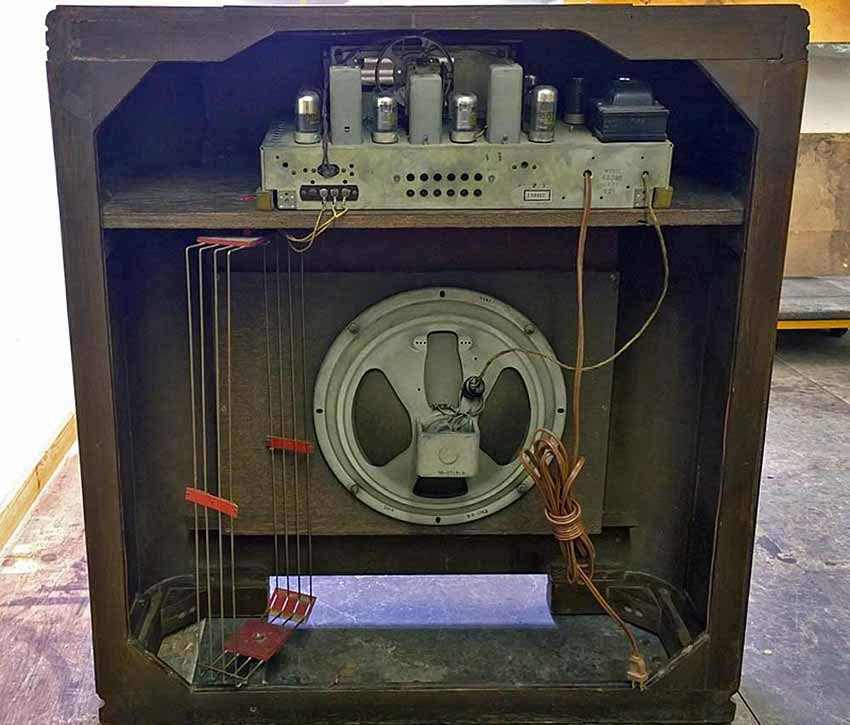 Thank you to Dave at Dave's TV for restoring the electronics. He repaired the broken dial cord, installed new (updated) capacitors, cleaned the chassis, and made sure everything was working properly. He also installed a new outlet cord.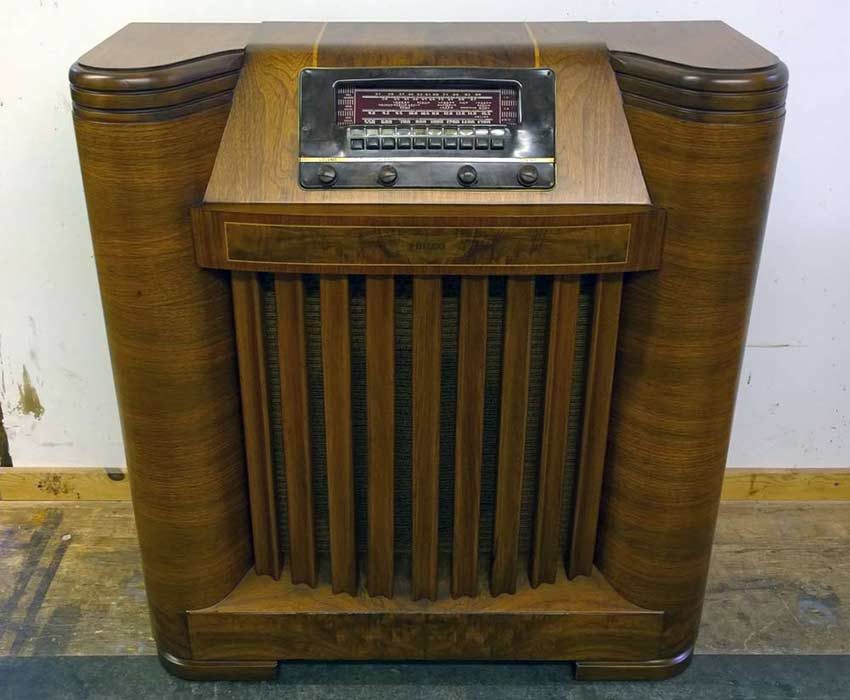 The finish came out great, and the owner gave the best complement a restorer would want to hear – "it looks like you would expect it to".
This Philco radio was restored for a Copake NY client.