This dresser was badly damaged during hurricane Irene in 2011. The owner wanted it repaired and refinished with a wood stained finish.
He was able to bring me all the parts, except for one missing drawer.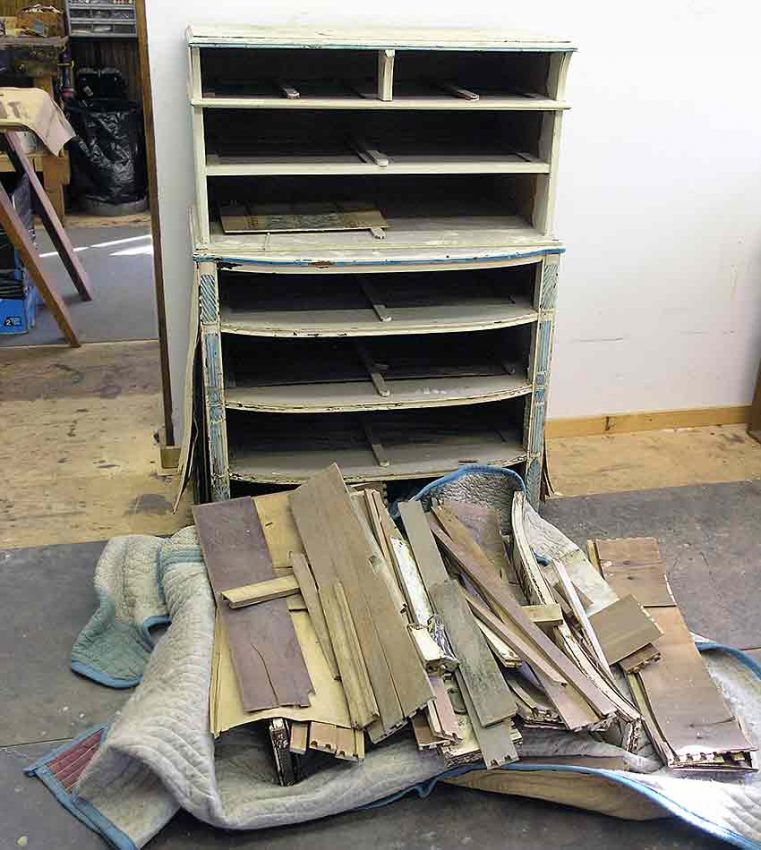 The lower case and drawers needed the most work because the veneer and laminated layers on the sides were coming apart.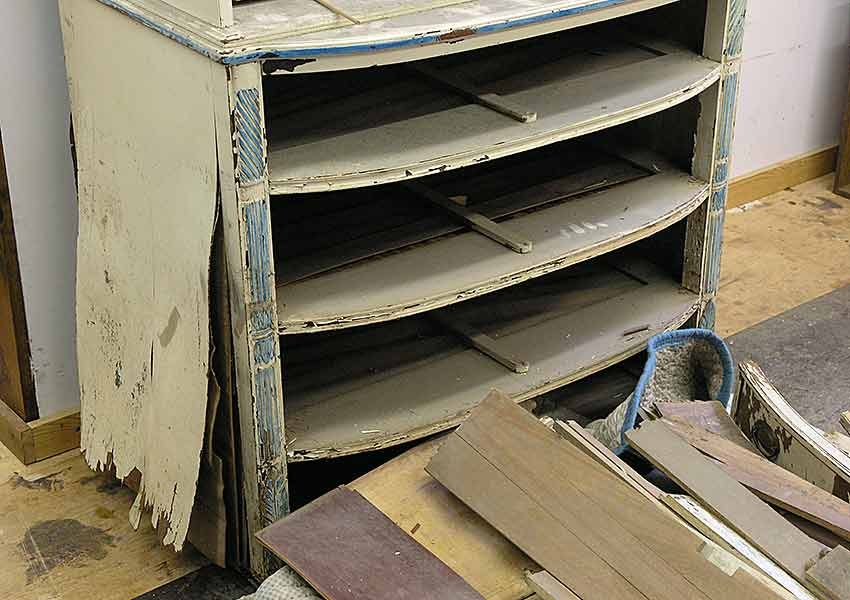 I was able to remove and save the mahogany veneer, and disassemble the lower case.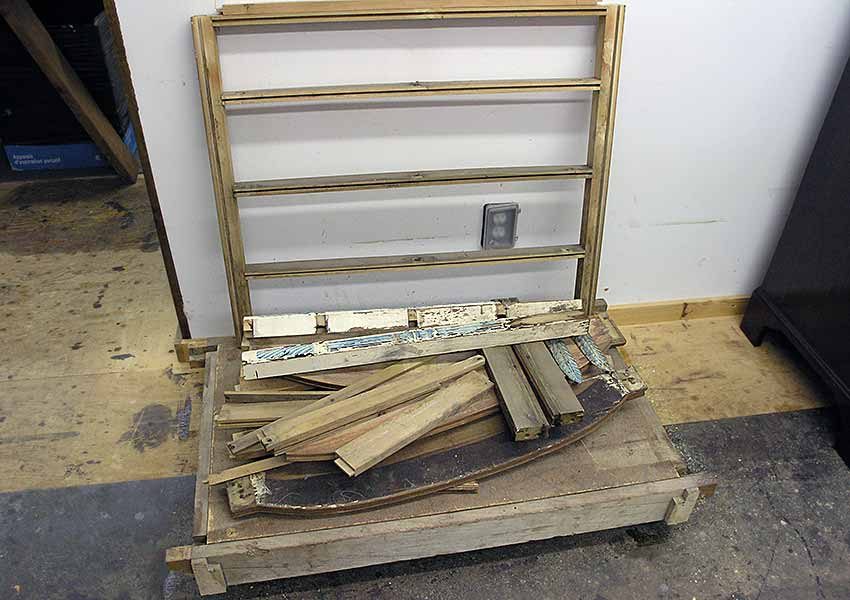 Then rebuilt the case with new core wood.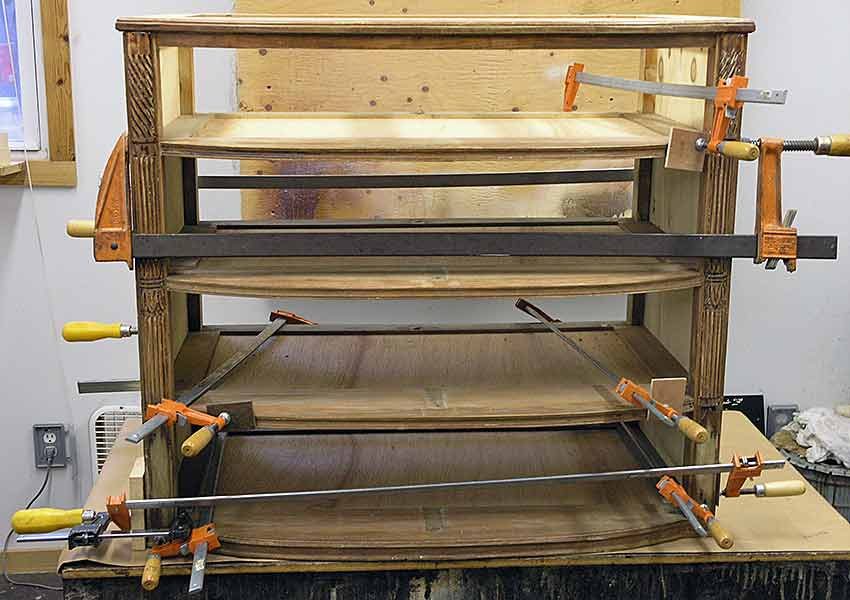 And glued the original veneer back on the sides.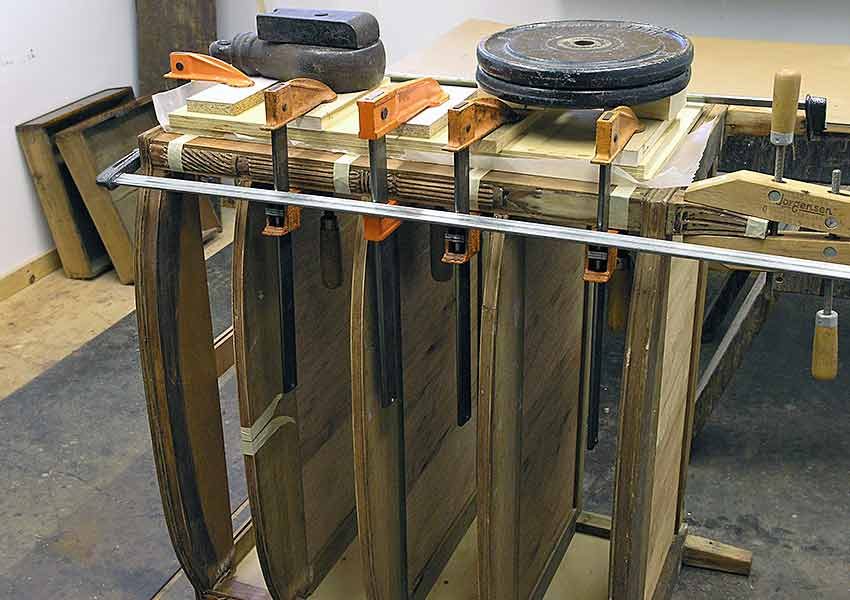 The only usable parts to the drawers were the fronts. The sides and bottom panels were badly warped and would have to be replaced.
The peeling and bubbled veneer on the drawer fronts was removed and saved.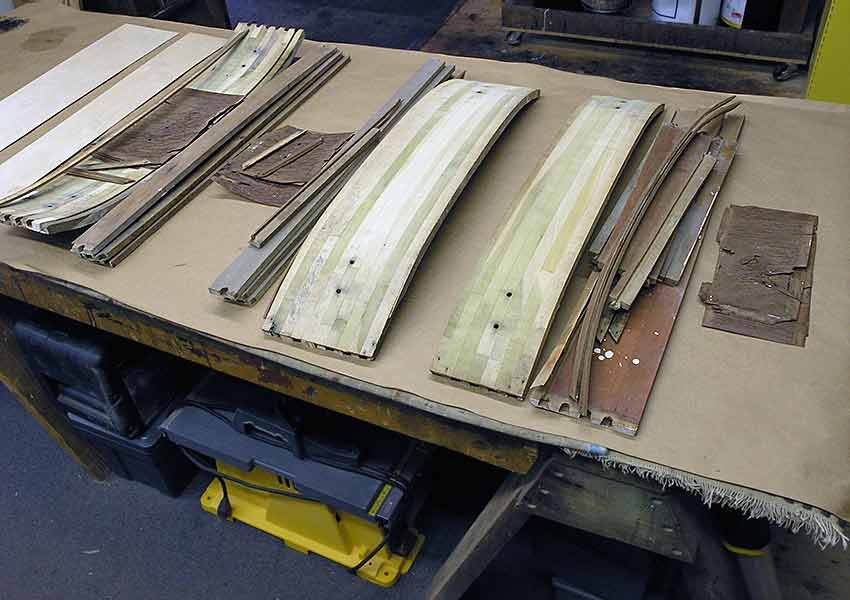 After some repairs to the drawer fronts, the veneer was glued back on.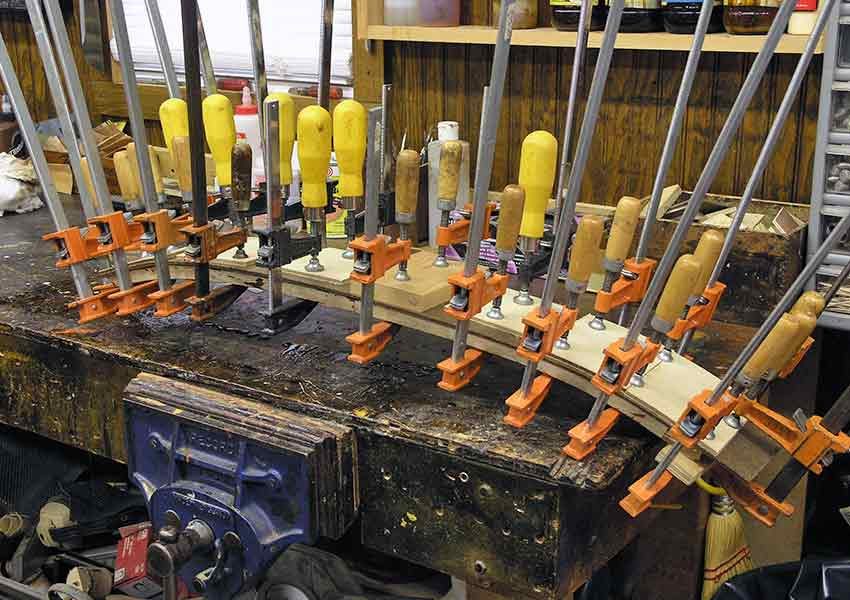 New drawer sides, backs, and bottom panels were constructed and fitted to the fronts.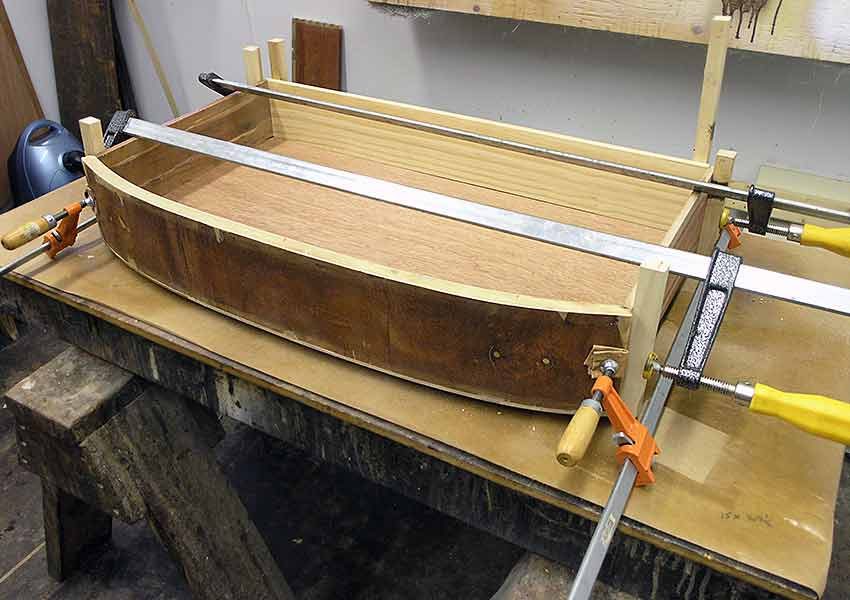 Here is a completed drawer, showing the new dovetails fitted to the old.
For the missing top right drawer, I made the shaped front by cutting small pieces of wood and gluing them together.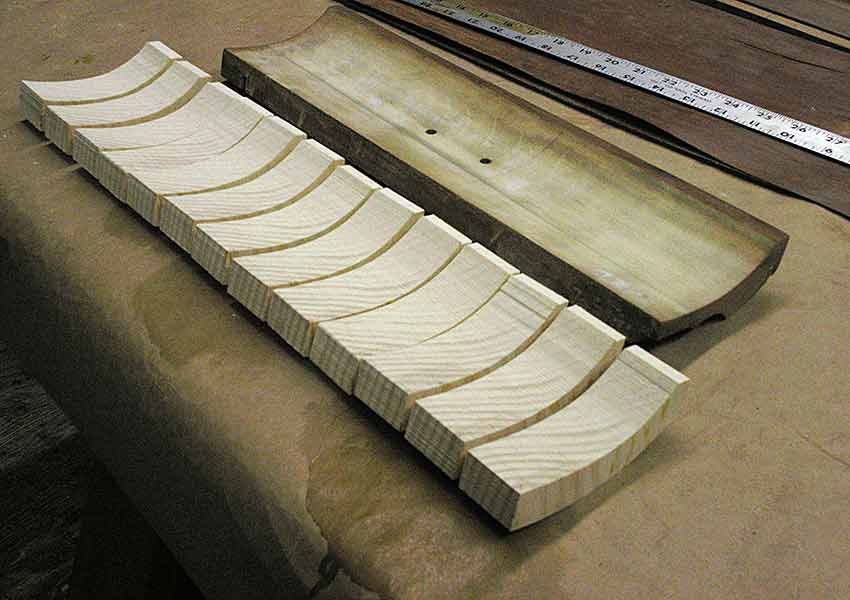 Then found some matching veneer, and glued it on using a plaster mold to clamp it tight.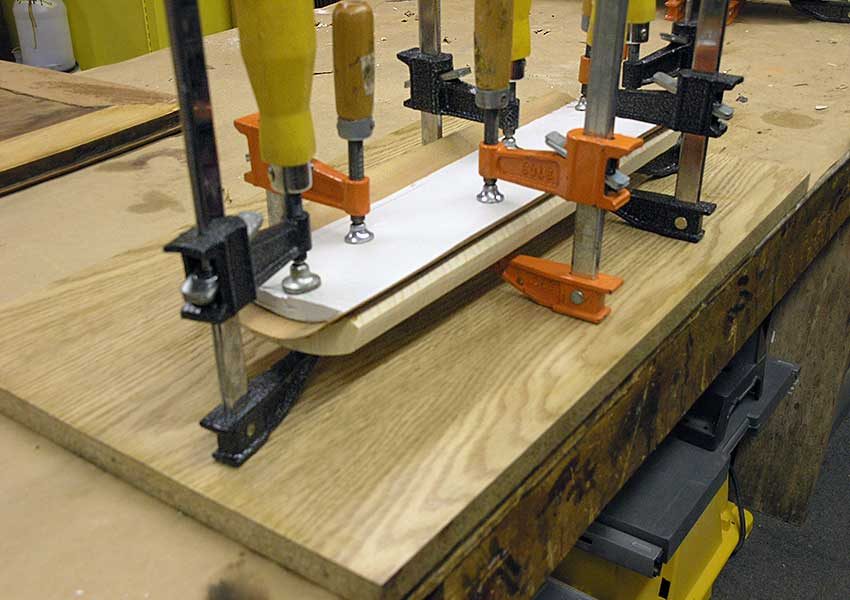 New sides and bottom panel were constructed and fitted to the new drawer front.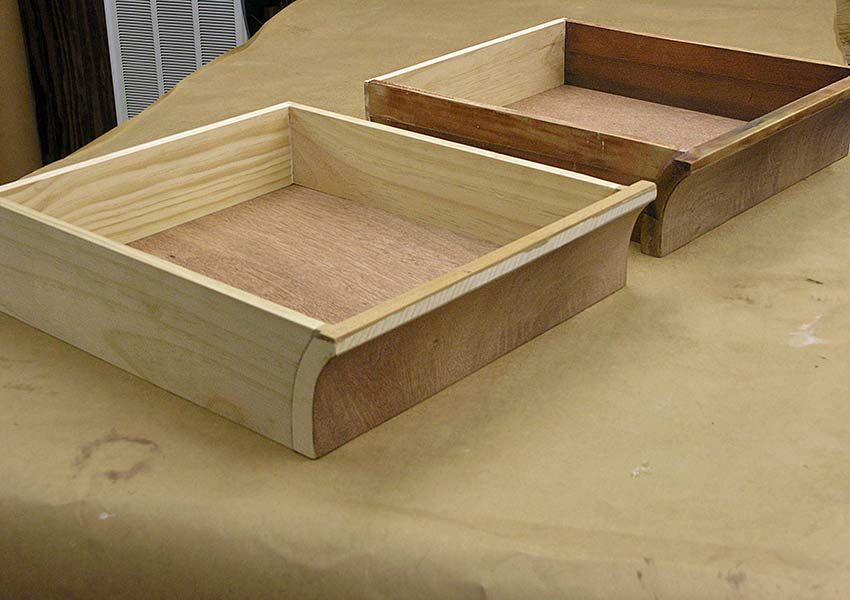 The dresser was then stripped, sanded, stained, touched up, and finished with coats of lacquer.
Once dry, the new finish was rubbed and waxed, and the brass hardware was polished and re-installed.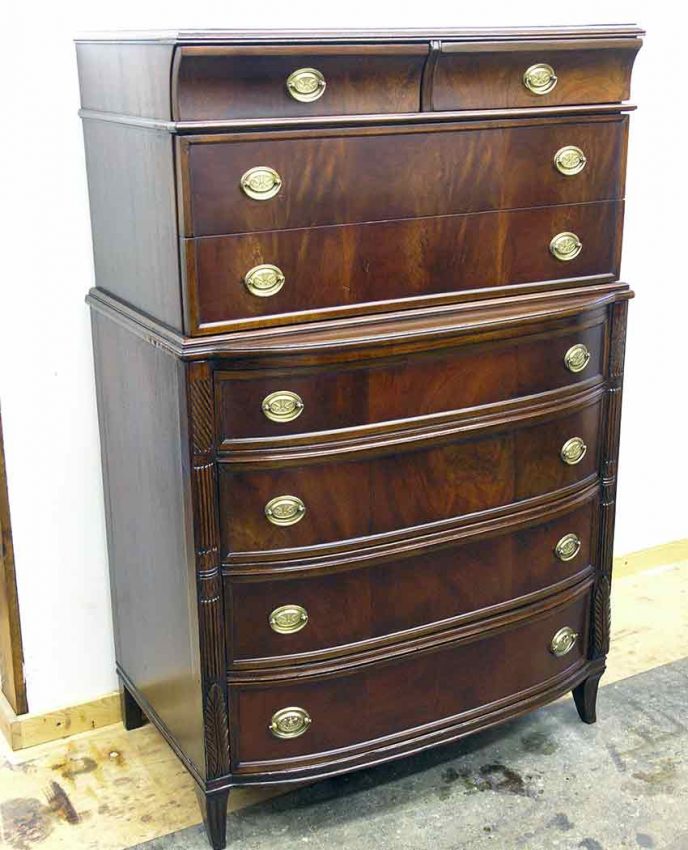 This dresser was restored for a Pawling NY client.