This coffee table was brought in for refinishing because the old finish was badly checked and sun bleached. The project also included an end table that was in the same condition. Both tables were refinished together.
The top of the coffee table had a center panel that was covered with rattan cane. I removed the panel and put it in safe keeping until the refinishing process was complete.
Next, the loose legs to the table were disassembled, re-glued and clamped tight.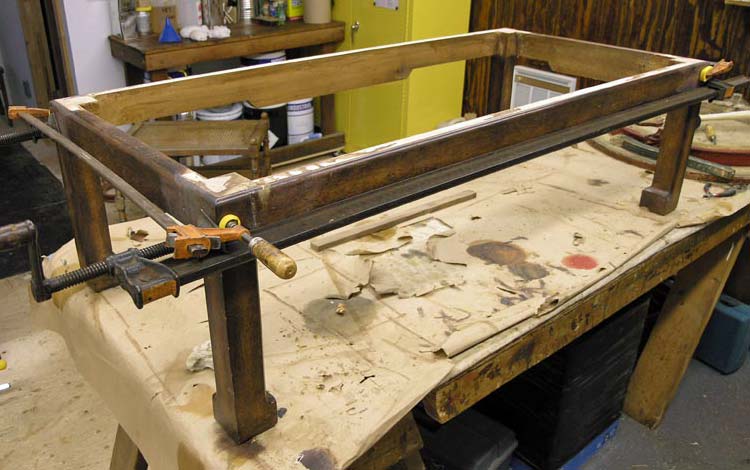 The old finish was then stripped and the table was sanded.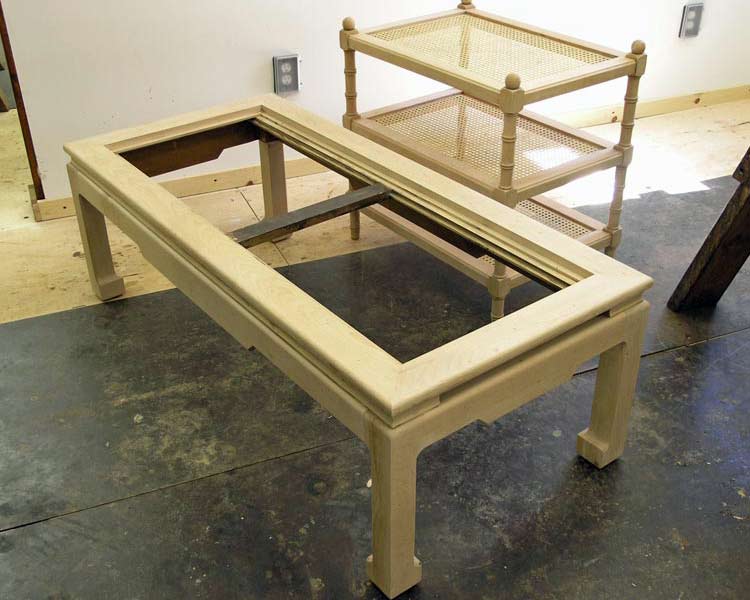 A custom mix of Japan colors was then used to stain the table. This type of stain is heavy in pigment and holds up well to sunlight.
Once the stain was dry, several coats of lacquer were applied. The new finish was then rubbed and waxed.
To complete the project, the center panel was re-installed.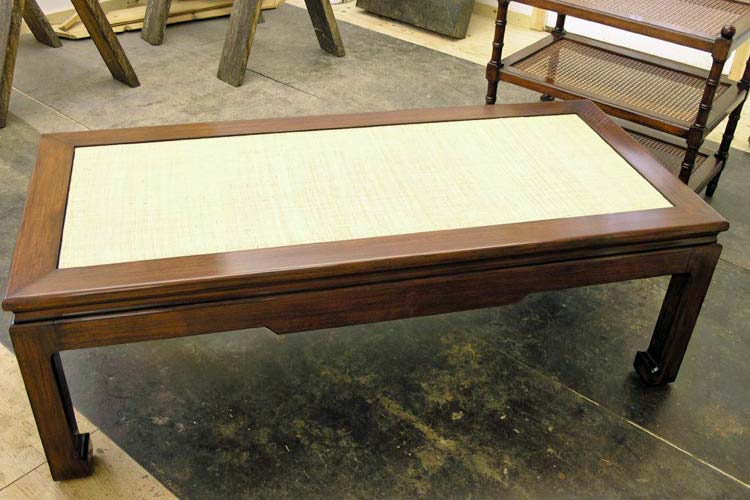 This coffee table was refinished for a Falls Village CT client.