This clock door, which goes to an antique tall case clock, had a broken frame and glass.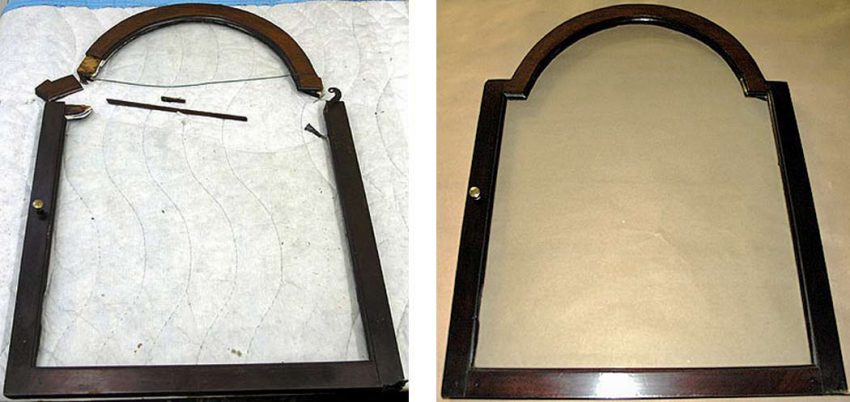 To repair it, I removed the broken pieces of glass and the glazing around the edge. Then glued the frame back together, along with the small pieces the client had saved. The frame was then touched up and polished to blend in the repairs. New glass was cut to fit and installed with new glazing which was touched up to look like the old.
The door was installed on site, and the hinges were adjusted so that it would operate correctly.
This clock door was repaired for a Sharon CT client.