This antique banjo clock was brought in for repair to the bottom of the case.
It looked like someone glued it before, but not very well.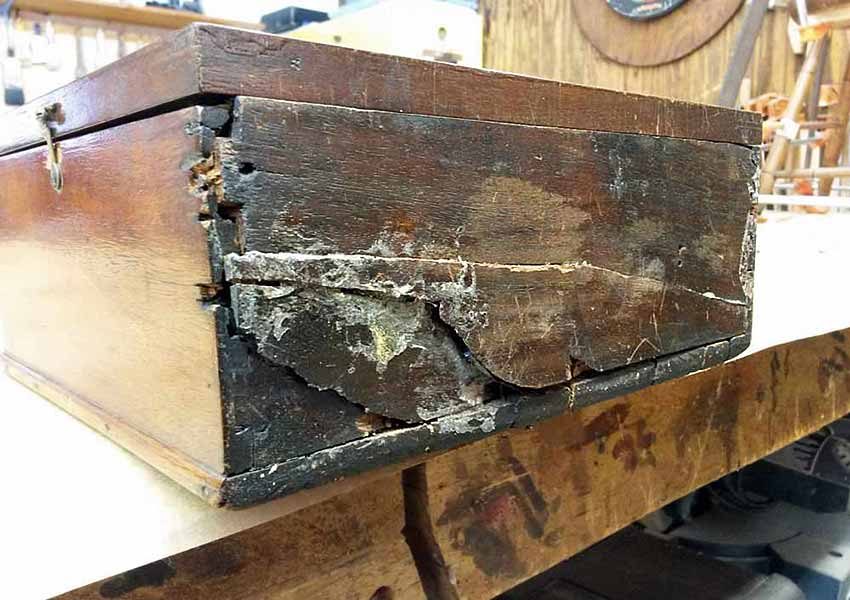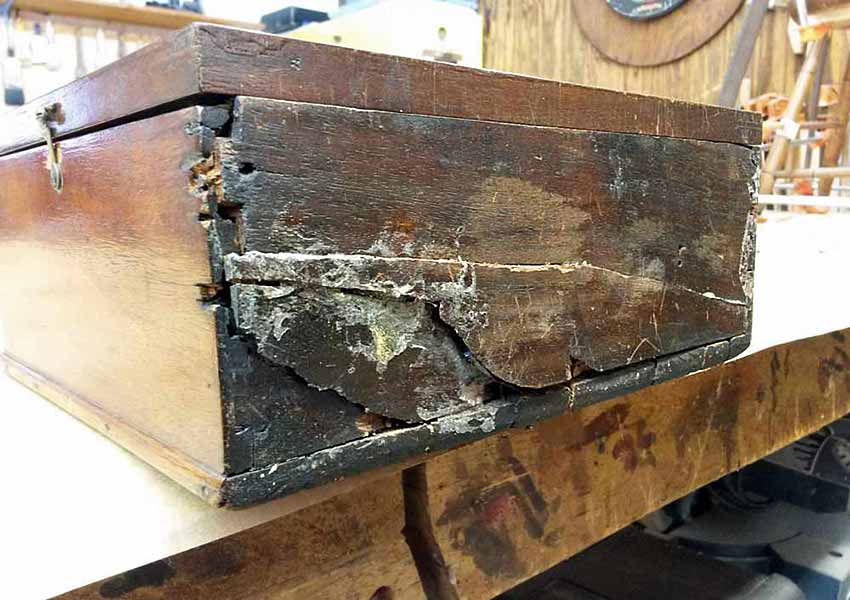 In an effort to save the original parts, I first removed all the broken pieces.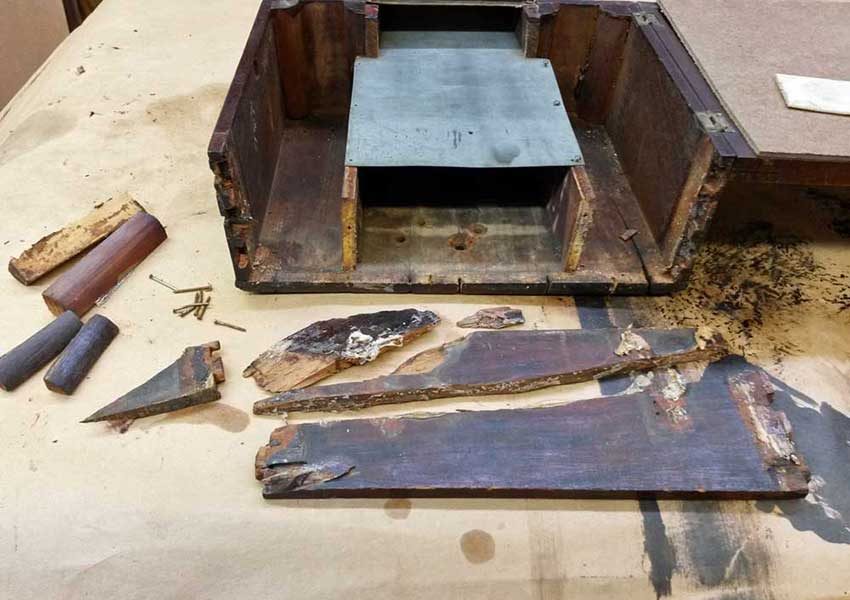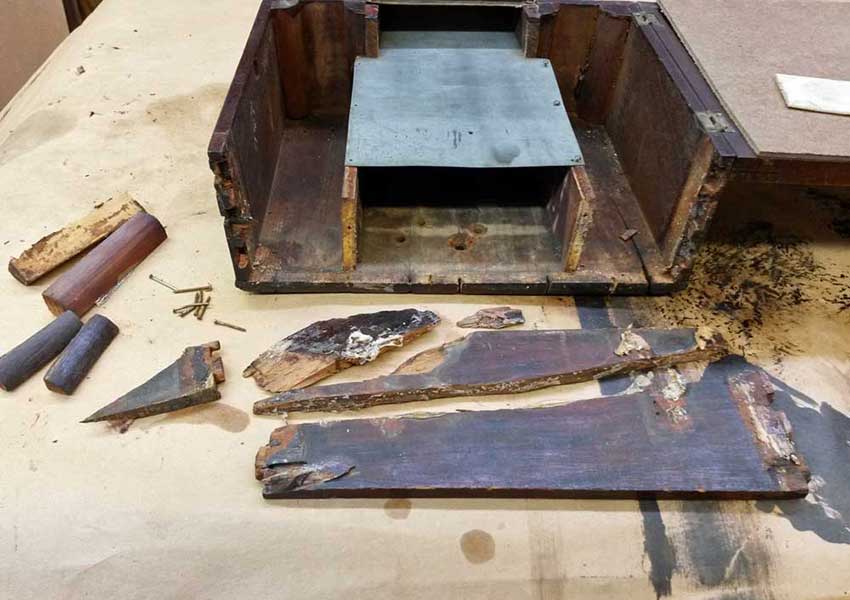 Then, with the use of a heat gun I scraped off the old glue from each piece.
Next, the pieces were glued back together and sanded flush.
The repaired bottom board was re-installed, touched up, and polished to match the rest of the case.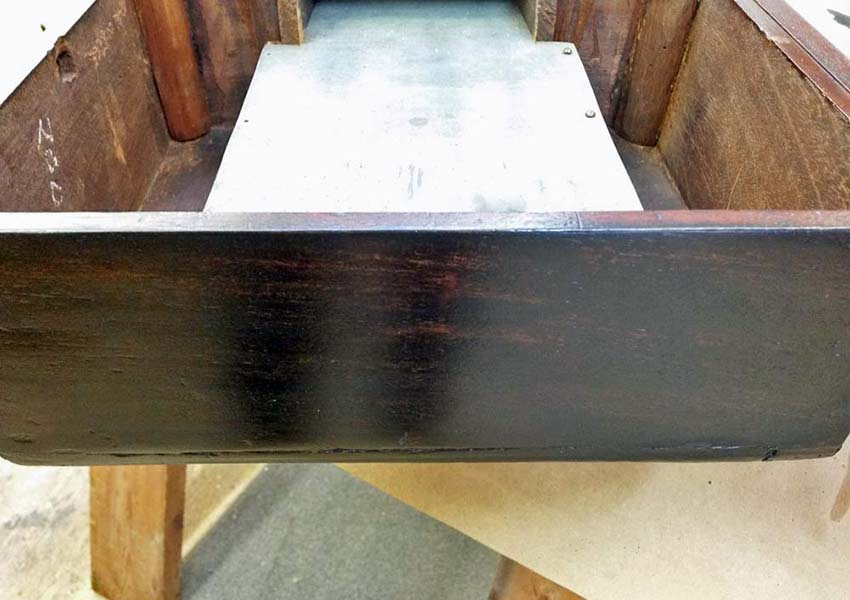 The old corner blocks were also glued back in place, and the interior was cleaned and touched up.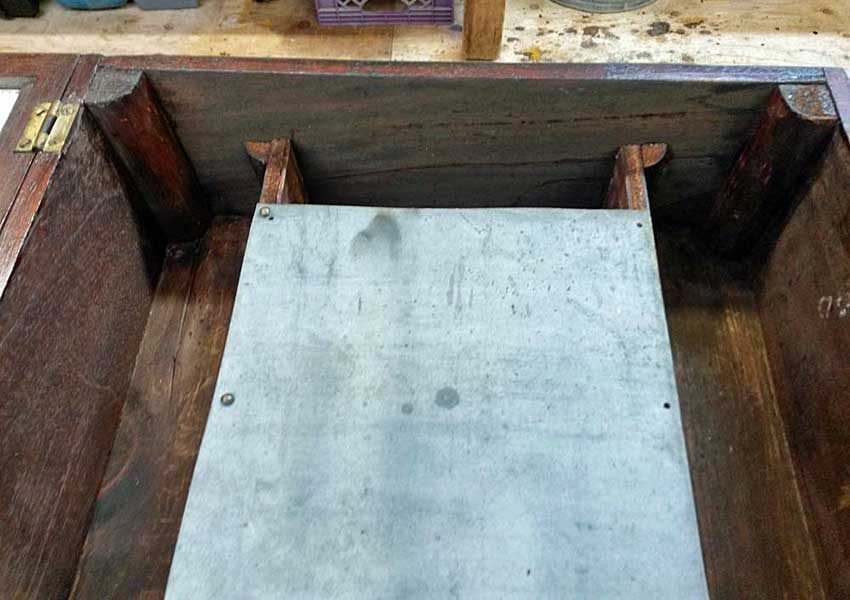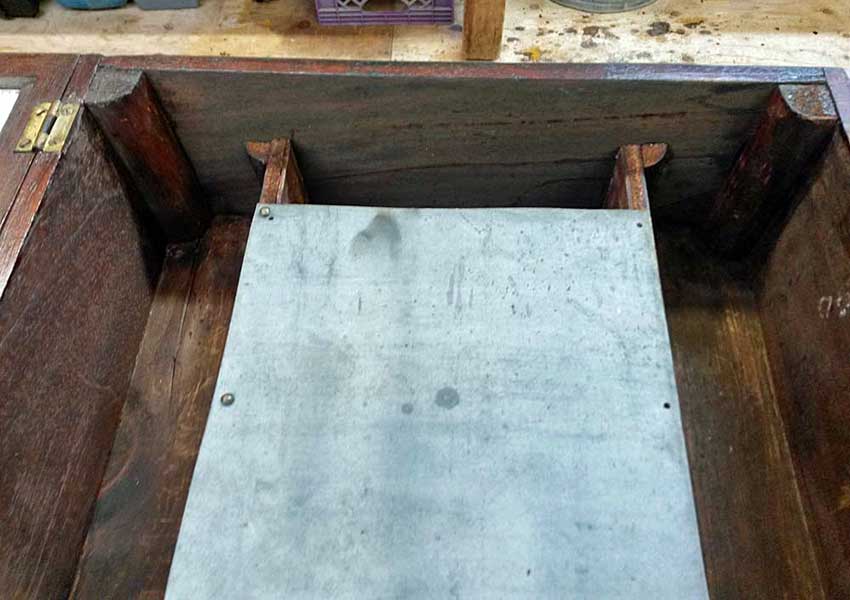 After some other minor repairs to the case, the clock was ready for the movements to be restored by the clocksmith.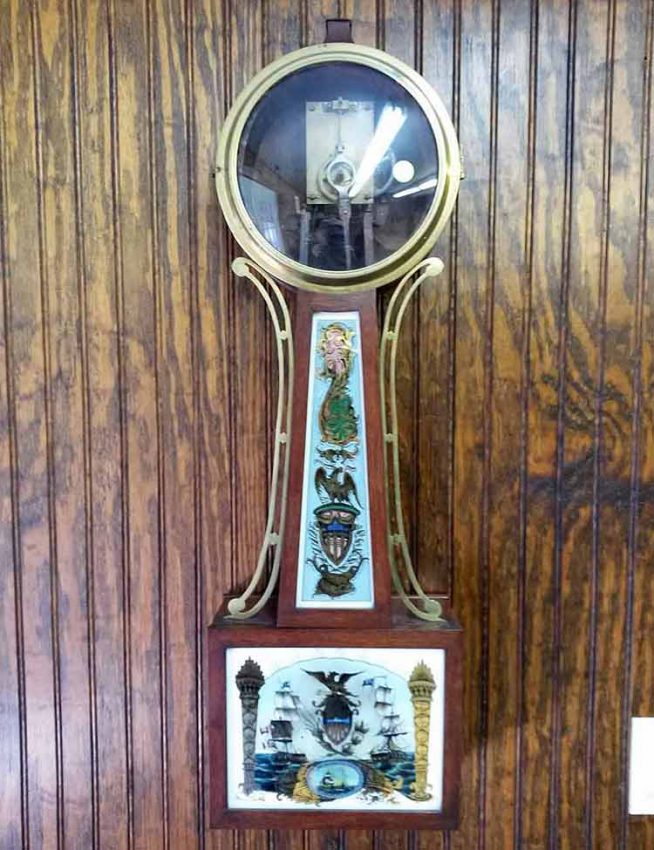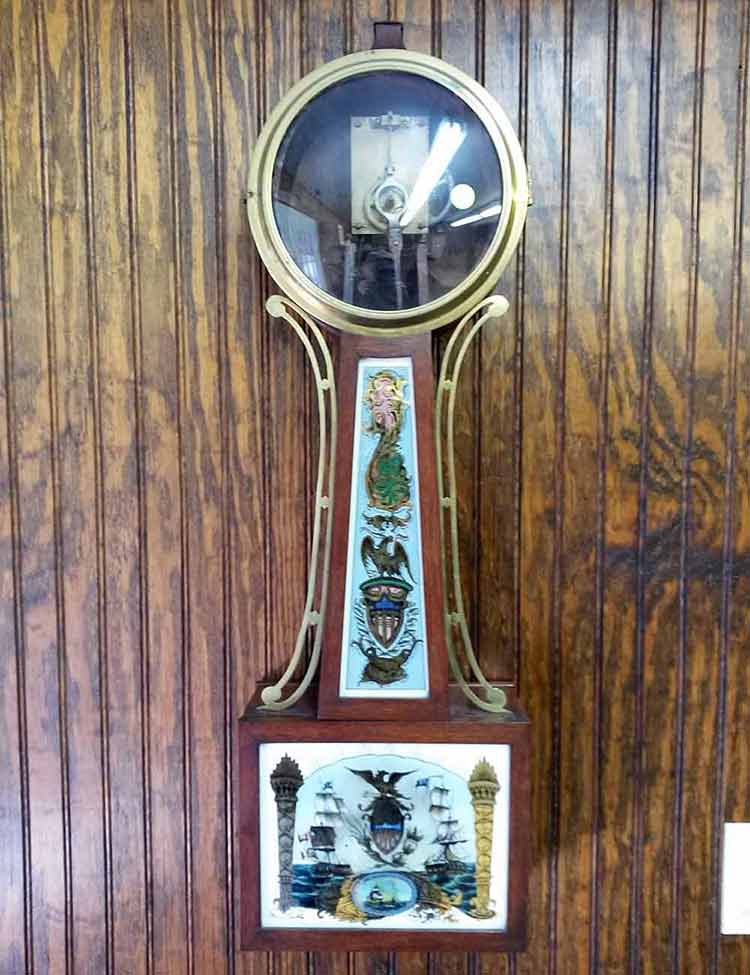 This antique banjo clock case was repaired for a Sharon CT client.