This Windsor arm chair was brought in for refinishing.
To begin, I first re-glued the loose joints, then removed the old finish and sanded it.
The chair was then stained a traditional color and finished with a couple coats of satin lacquer. Once dry, the chair was rubbed and waxed.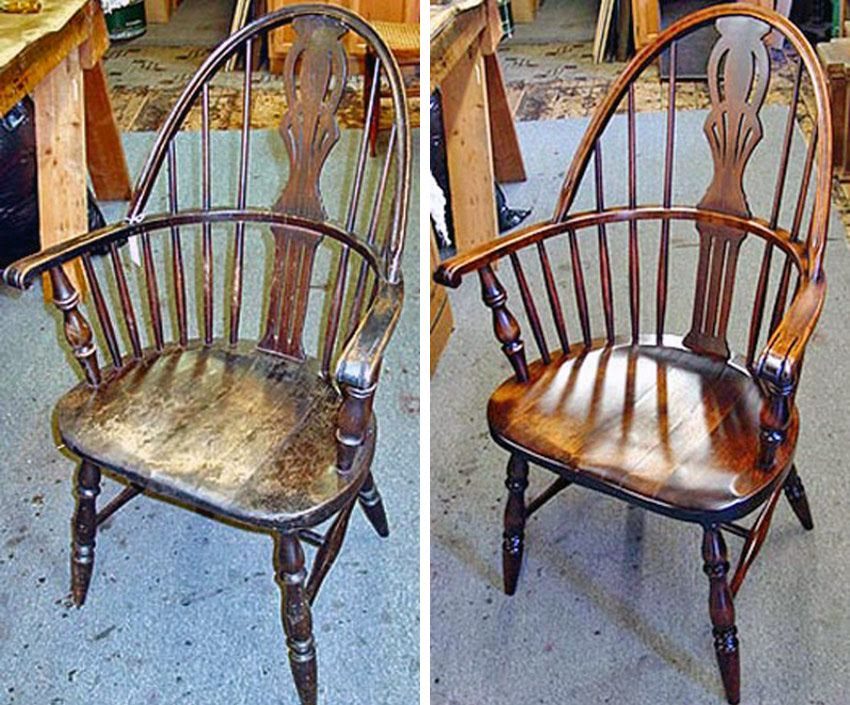 This Windsor chair was refinished for a Millerton NY client.