This sewing machine cabinet had loose veneer, water stains, and a very worn finish.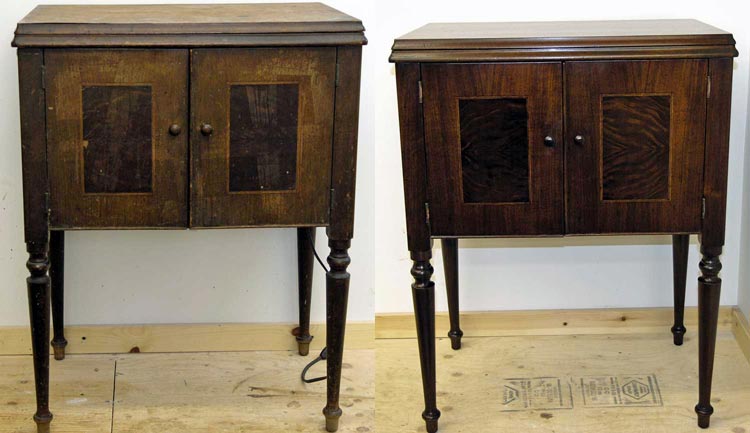 To restore it, I began with removing the hardware and taking apart everything that was loose. As you can see below, it had to be completely disassembled.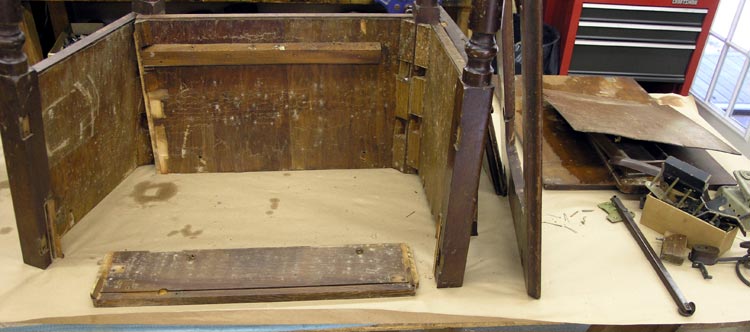 The individual parts were inspected and repaired, most of which entailed gluing loose veneer.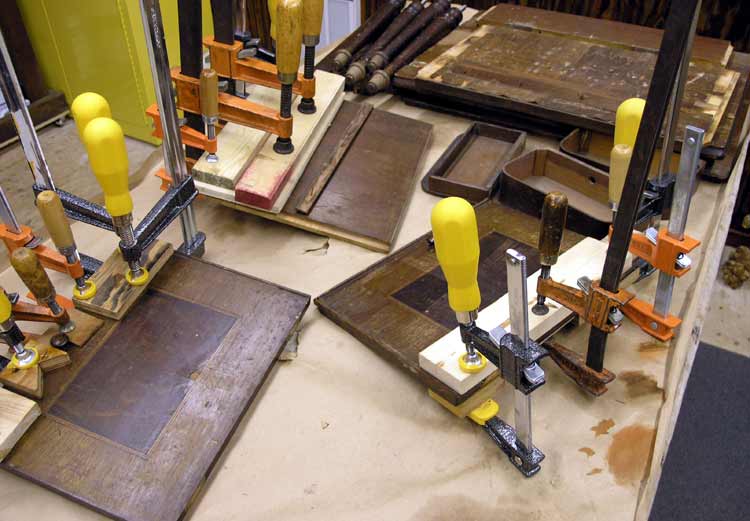 The old finish was removed, and each piece was sanded.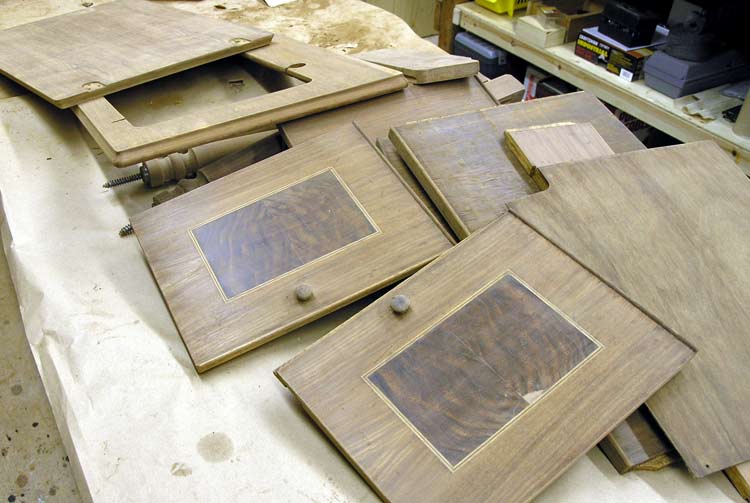 Once the prep work was complete, the cabinet was glued back together.
Everything was then stained to match and finished with coats of lacquer. Once dry, the new finish was rubbed and waxed.
Here's a before and after of the cabinet top.

When the old finish was removed, there were still water stains in the wood. A two part wood bleach had to be used to get the remaining stains out. This is something that is done as a last resort. Mainly because it removes the patina of the wood, which then has to be recreated during the staining process.
Here's a final before and after photo showing the cabinet with its original sewing machine.

This sewing machine cabinet was restored for a Pine Plains NY client.