This two tier clover shaped table had problems with lifting veneer, a stained finish, and loose legs.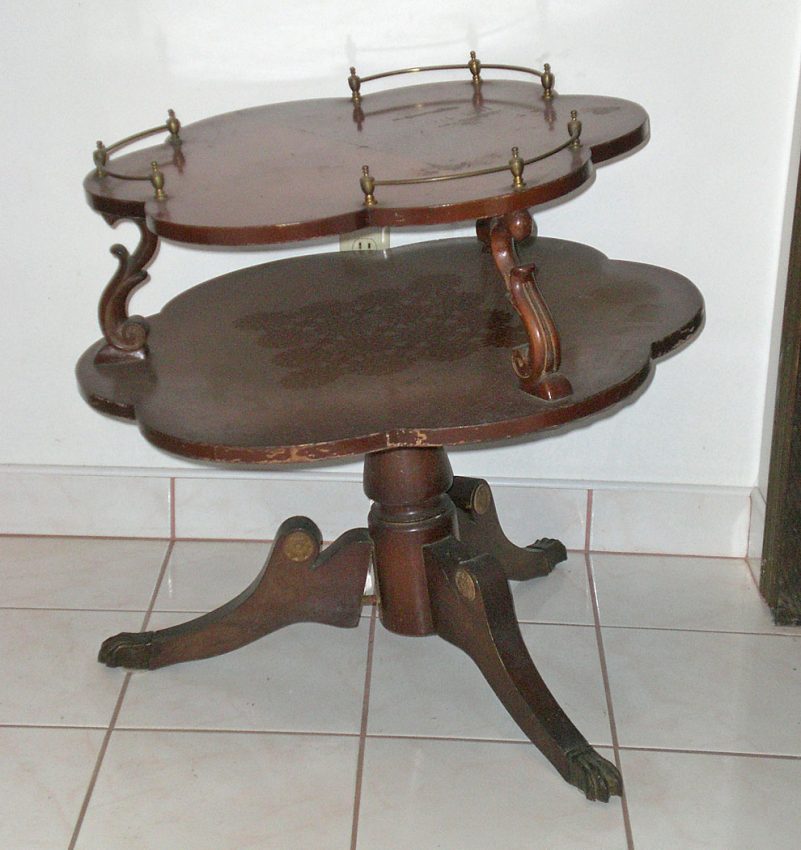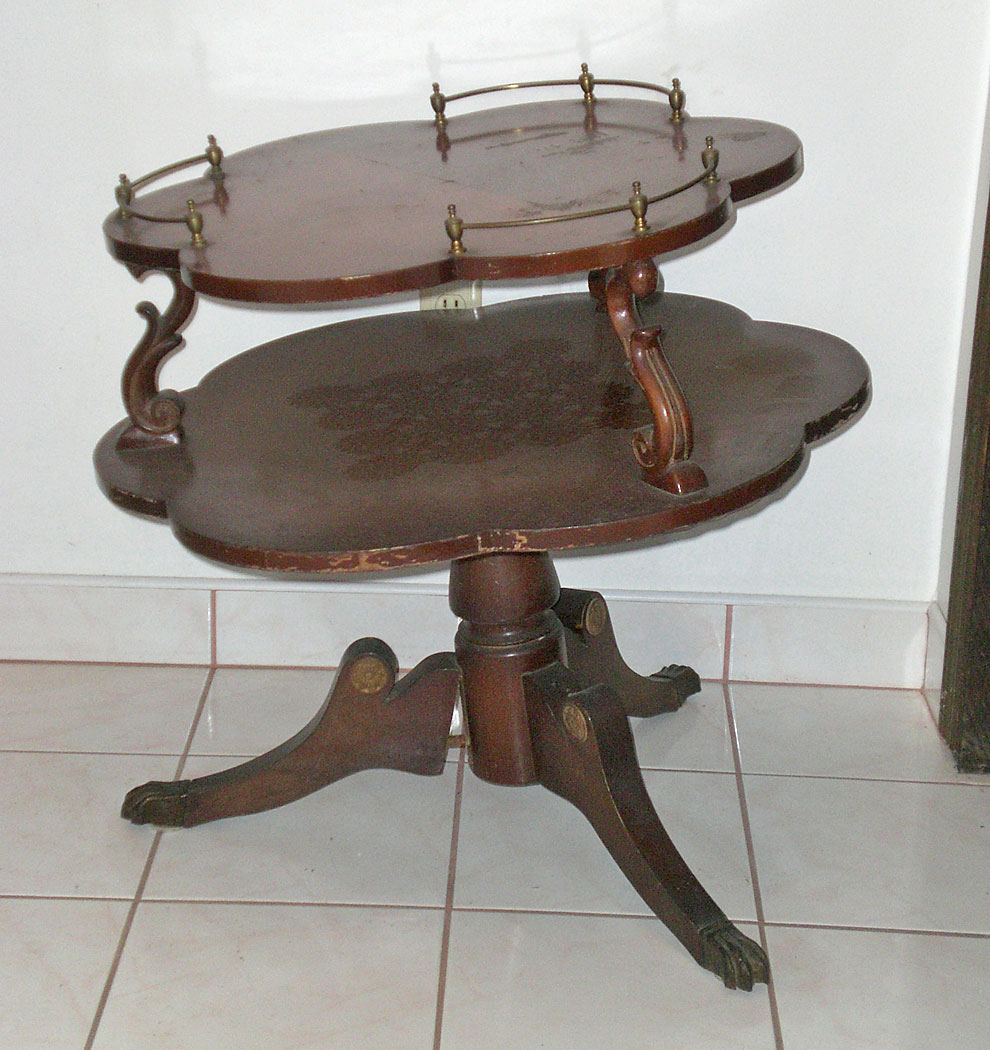 Restoration began with disassembling the brass gallery and tops. Then re-gluing the loose veneer and legs.
Next, the table was stripped, sanded, stained, refinished with lacquer, rubbed, and waxed.
The brass gallery was polished, and everything was re-assembled.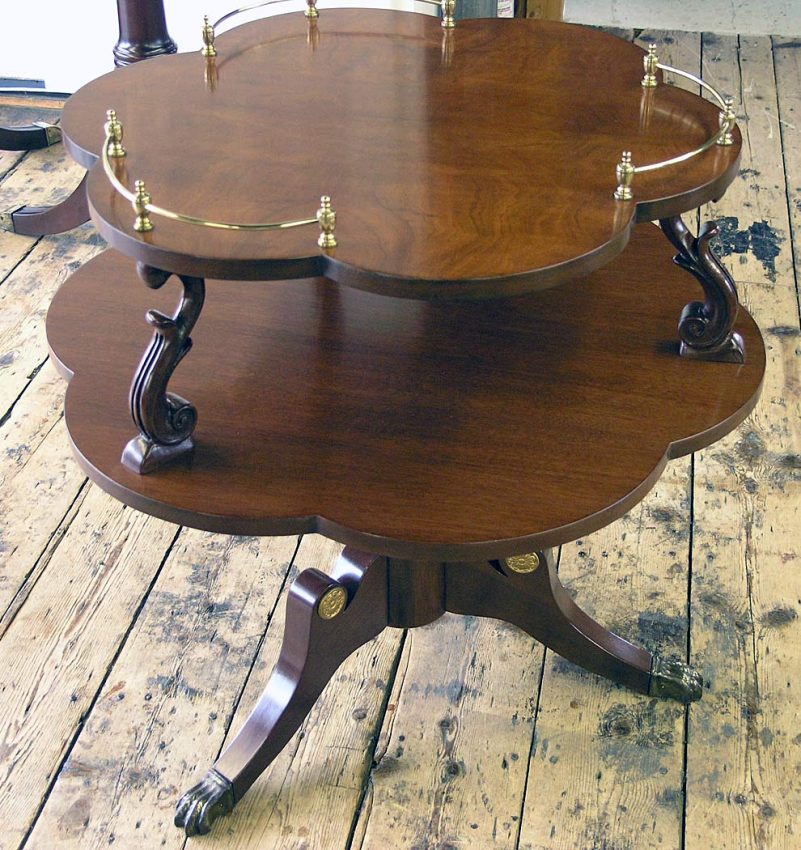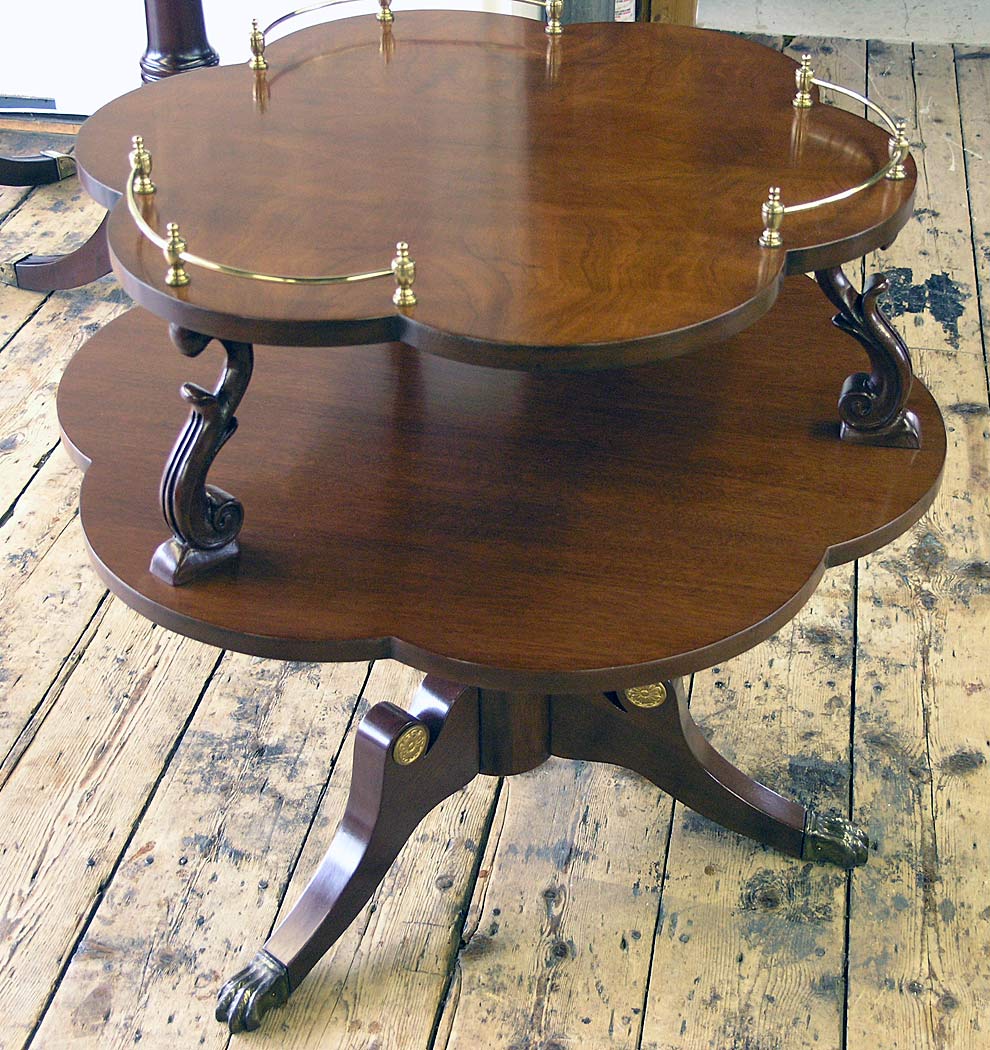 This accent table was refinished for a Hudson NY client.