This antique wing chair was brought in to have the frame tightened and the base polished.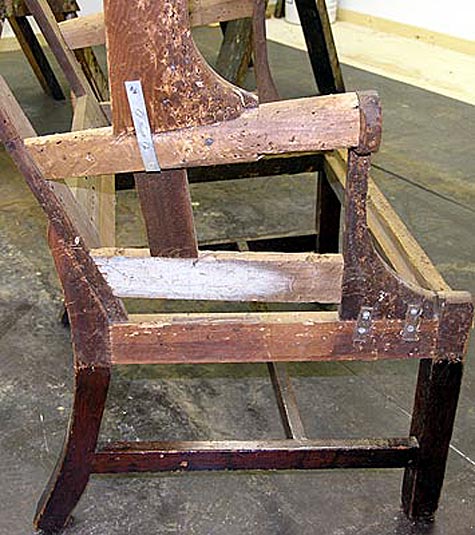 Since the chair was going to be re-upholstered, I first removed the old upholstery and tacks so the frame could be repaired correctly.
Below you can see some of the previous repairs I found where someone used metal brackets.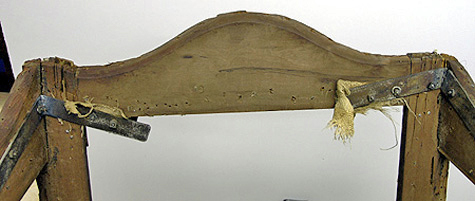 This type of repair never holds long term.
Here are some more metal brackets that were found.

I removed all the brackets on the chair and repaired the loose and broken joints properly with dowels and glue.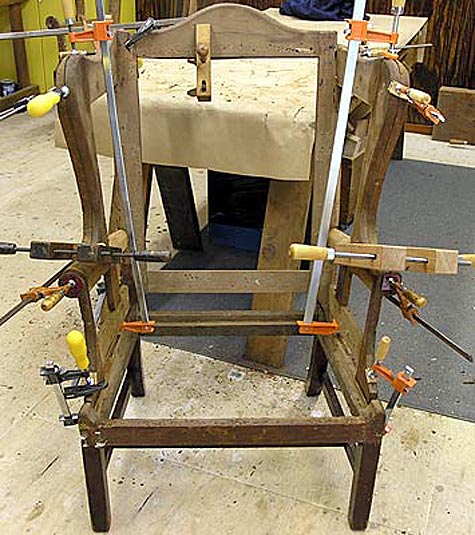 After repairing the worst sections of the chair, the frame was glued and clamped tight.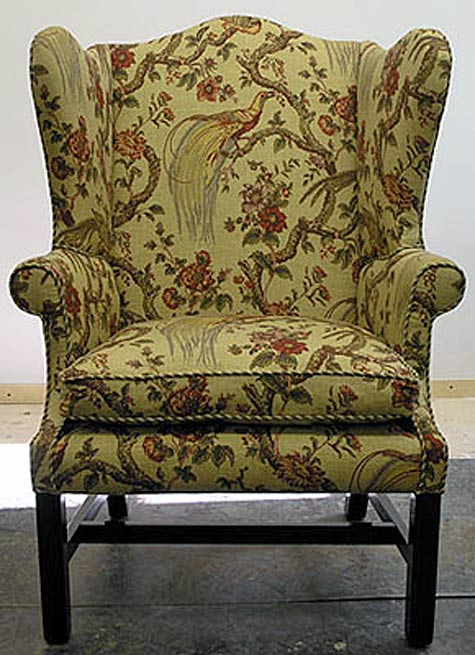 To ready the chair for the upholsterer, all the tack holes were filled with sawdust and glue.
Next, the base of the chair was cleaned, touched up, and polished with shellac and wax.
The chair was then sent out to the upholsterer who did an excellent job.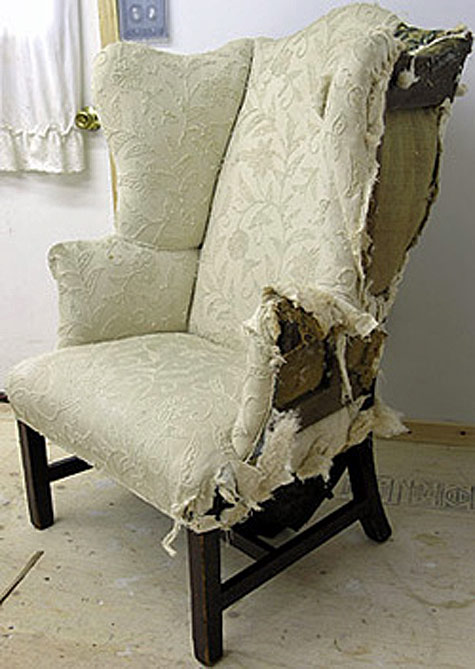 This wing chair was repaired for a Pawling NY client.