This 19th century trumeau mirror had been stored in the client's barn for several years.
Before giving an estimate, it first had to acclimate to our shop for a month. This allowed the frame to completely dry so I could see what was stable and what was going to need restoration.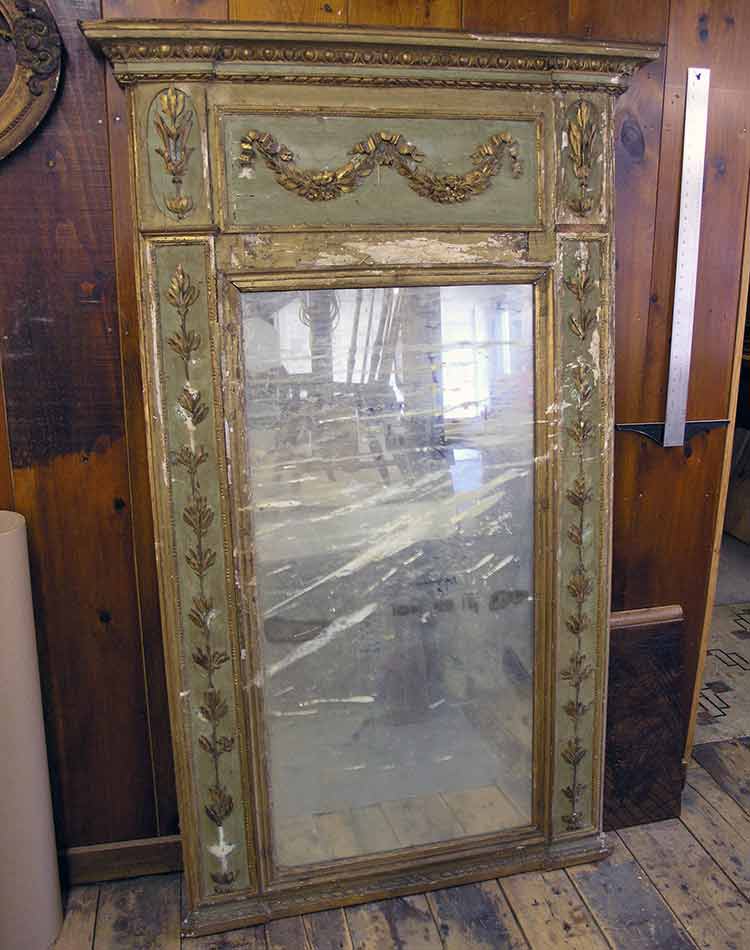 As you can see below there was a lot of gesso and gilding that was flaking off.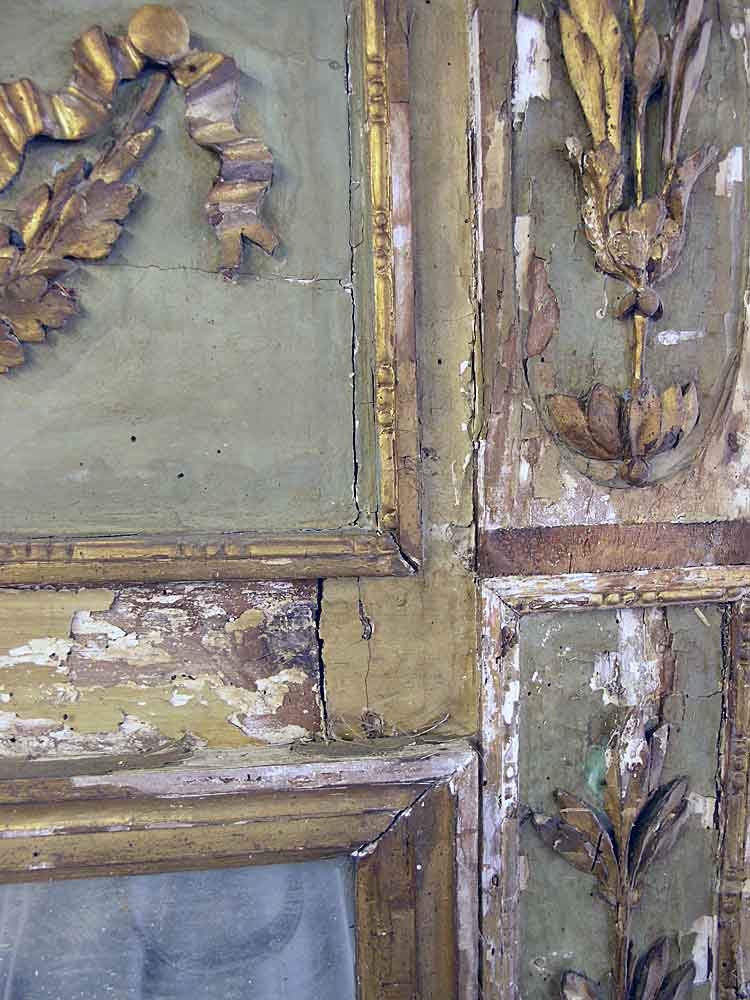 Restoration began by removing the glass so it wouldn't get damaged.
Structural joints to the frame and loose moldings were then glued and clamped tight.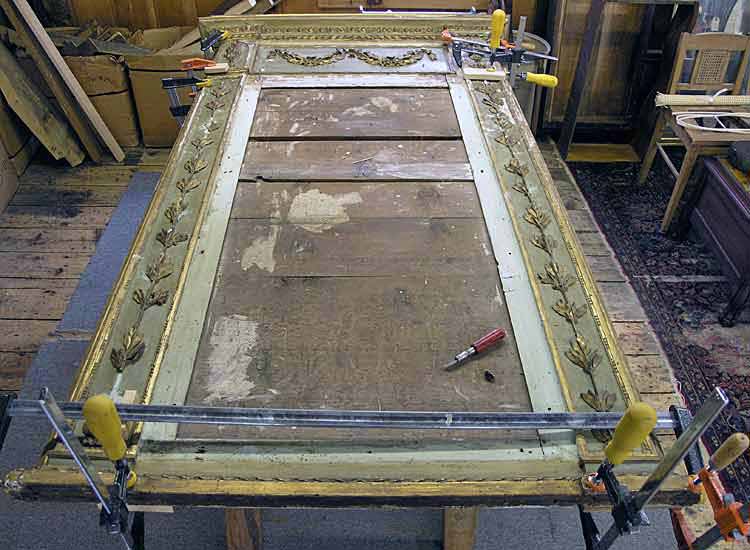 Anything that was loose and flaking was removed so new gesso could be applied.
These patches of gesso took several coats before they were built up enough to feather into the existing.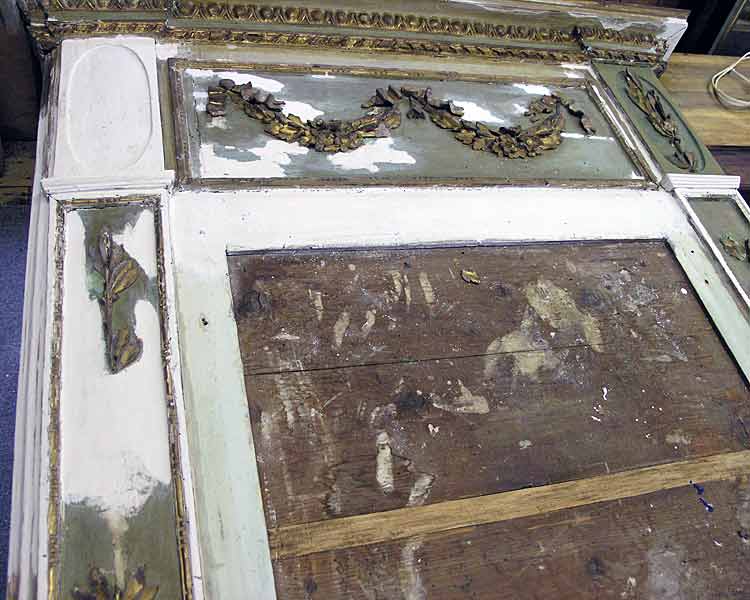 Molds of the existing carvings were made to recreate anything that was missing.
Once cast in plaster the new pieces were fitted and gilt to match.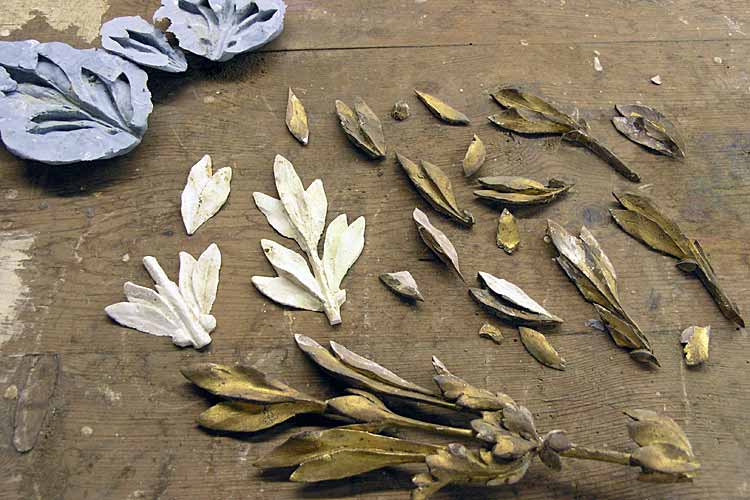 The patches of gesso were glazed to match, and everything was sealed with a couple coats of shellac.
The glass was reinstalled, and high strength frame wire was attached to the back so the mirror could be hung.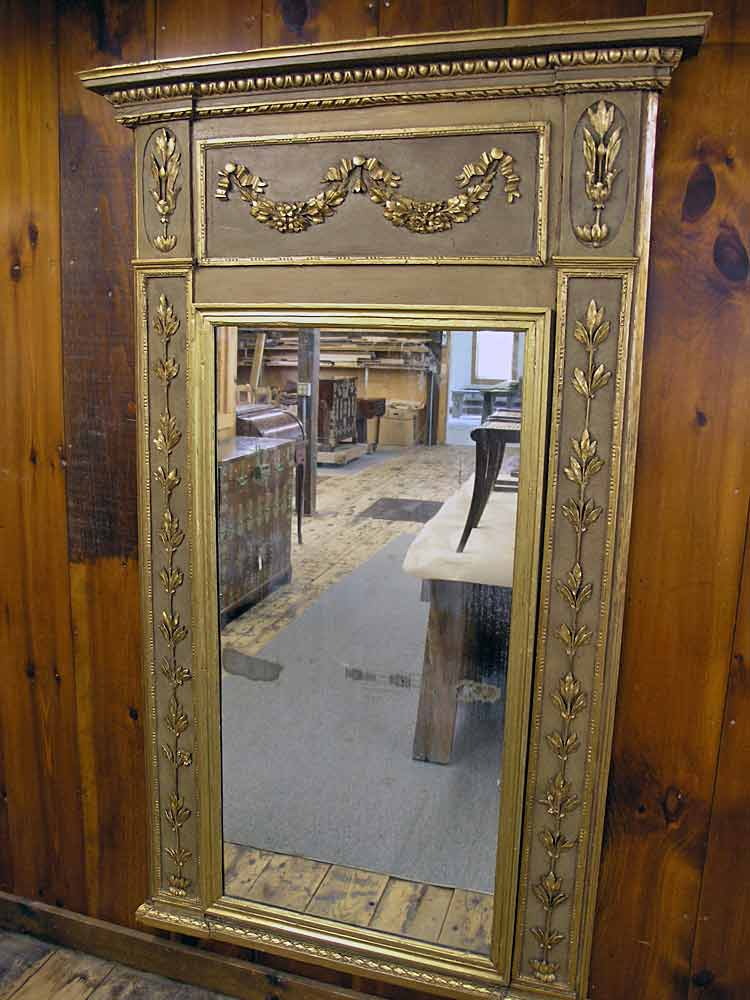 This trumeau mirror was restored for a Millerton NY client.