This wobbly oak chair was loose enough that I was able to take it apart to re-glue it.
I began by removing the wood plugs and screws from the arms. Then used a rubber mallet to disassemble the stretchers and legs. As with most chairs I re-glue, the back frame was solid and did not have to be taken apart.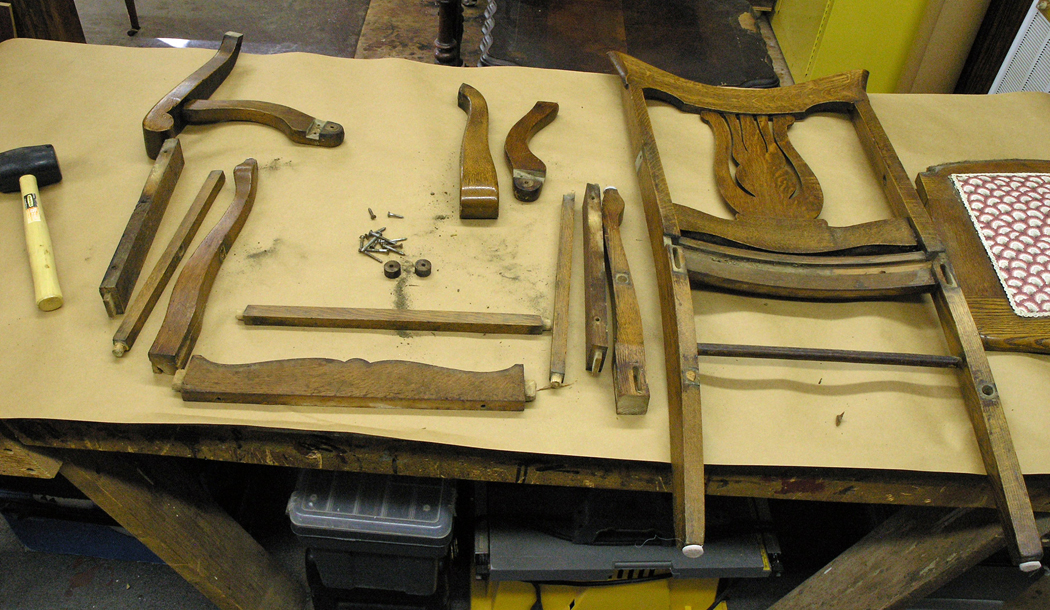 Next, the old glue was scraped off the connecting joinery.
I then applied new wood glue, re-assembled the chair, and clamped the joints tight until the glue was dry.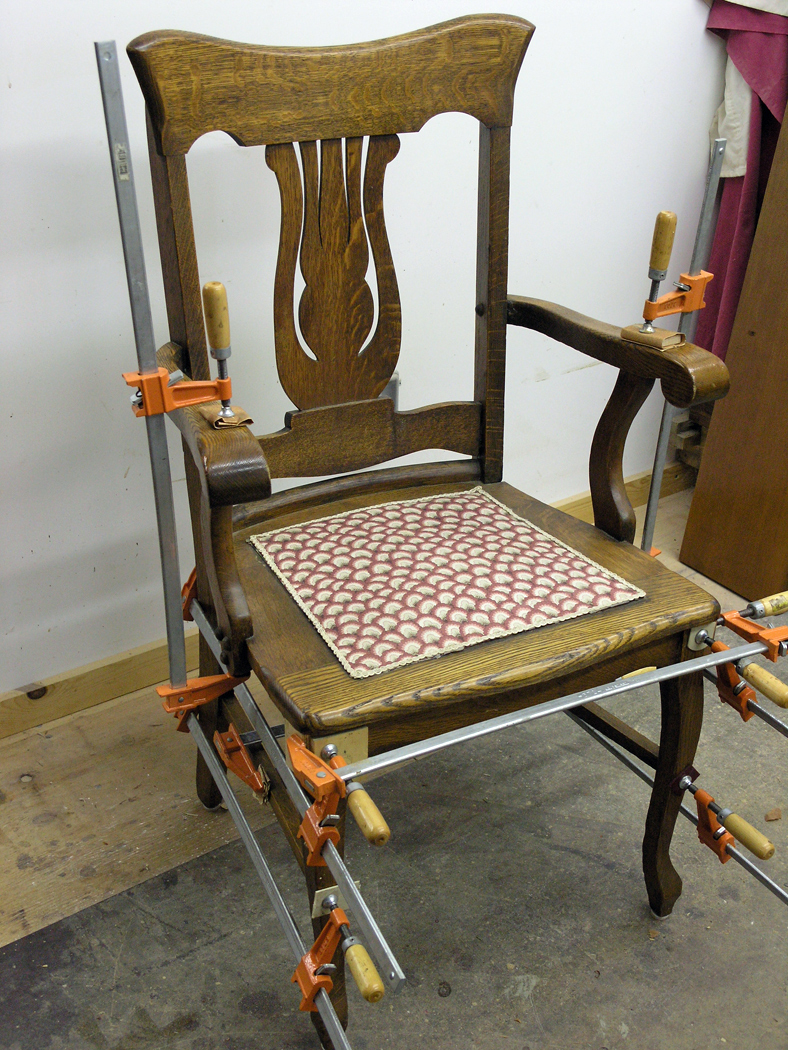 The screws and wood plugs were reinstalled, and the chair was waxed with American Custom Paste Wax (light oak).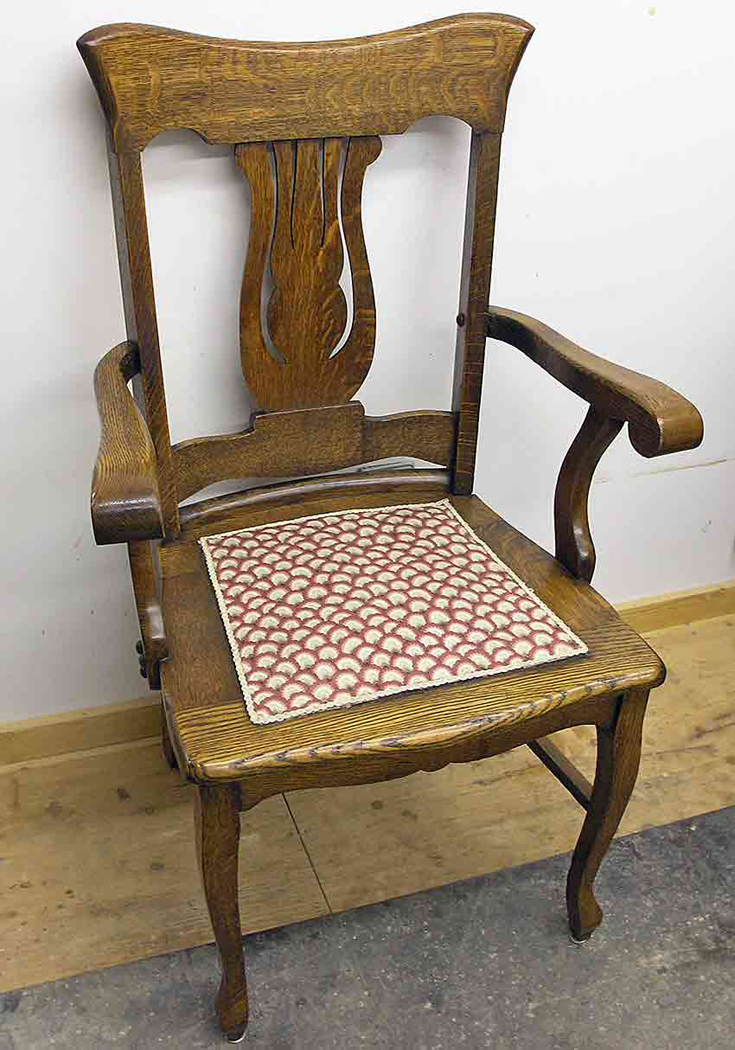 This oak chair was re-glued for a Lakeville CT client.