Every now and then I'm asked to repair items other than furniture. Like this miniature replica of a 19th century stagecoach with four horses.
This project included repairing the broken axles, re-attaching the wheels, and repairing the leg to one of the horses.
Once the repairs were complete, everything was cleaned, touched up, waxed, and secured onto the plaque.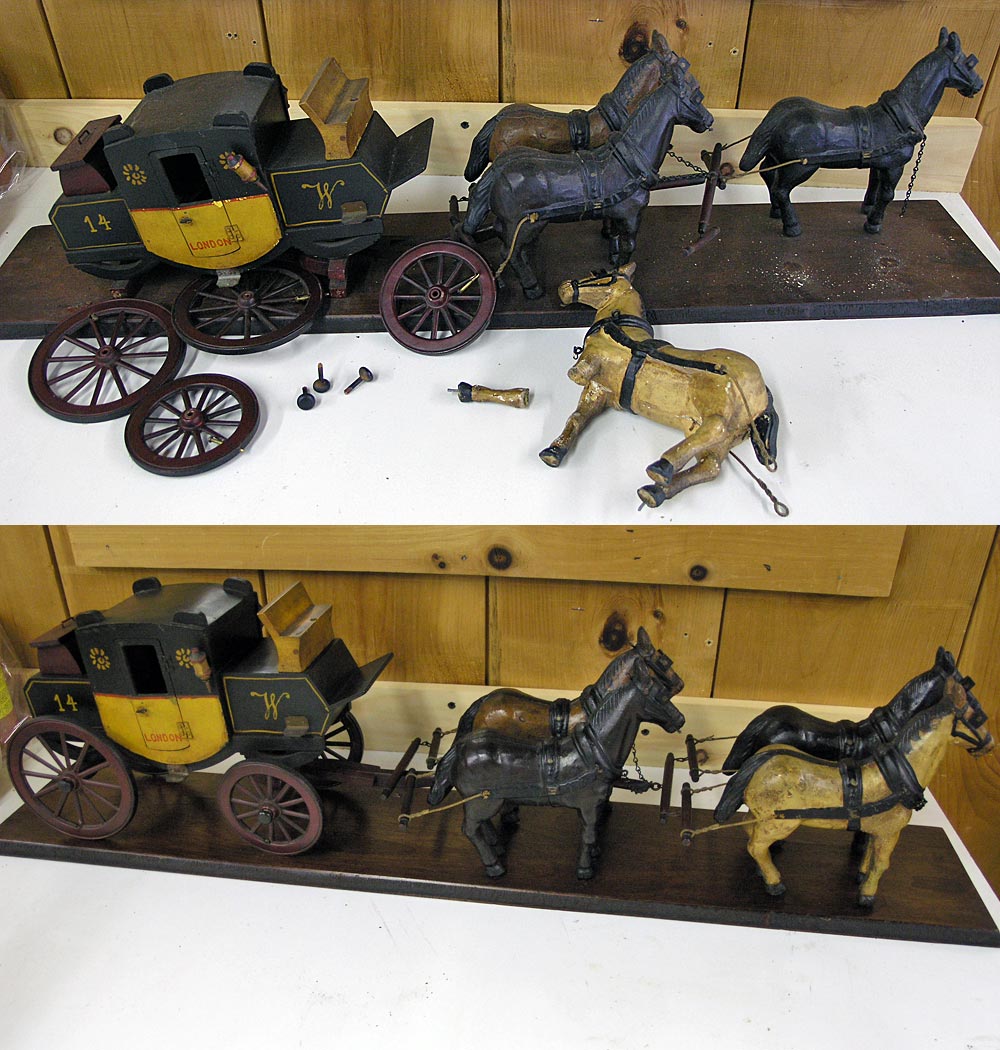 Repair service for this miniature stagecoach was completed for a Norfolk CT client.