This maple table is part of a dining set that also has six chairs and a small hutch. The set is not considered antique but the table top was overly worn and the client wanted it refinished.
The finish on the apron and legs was in much better condition and only needed to be touch up and polished.
Below is the table top after it was stripped and sanded. If you look closely you can see that the top is made of several individual boards glued together.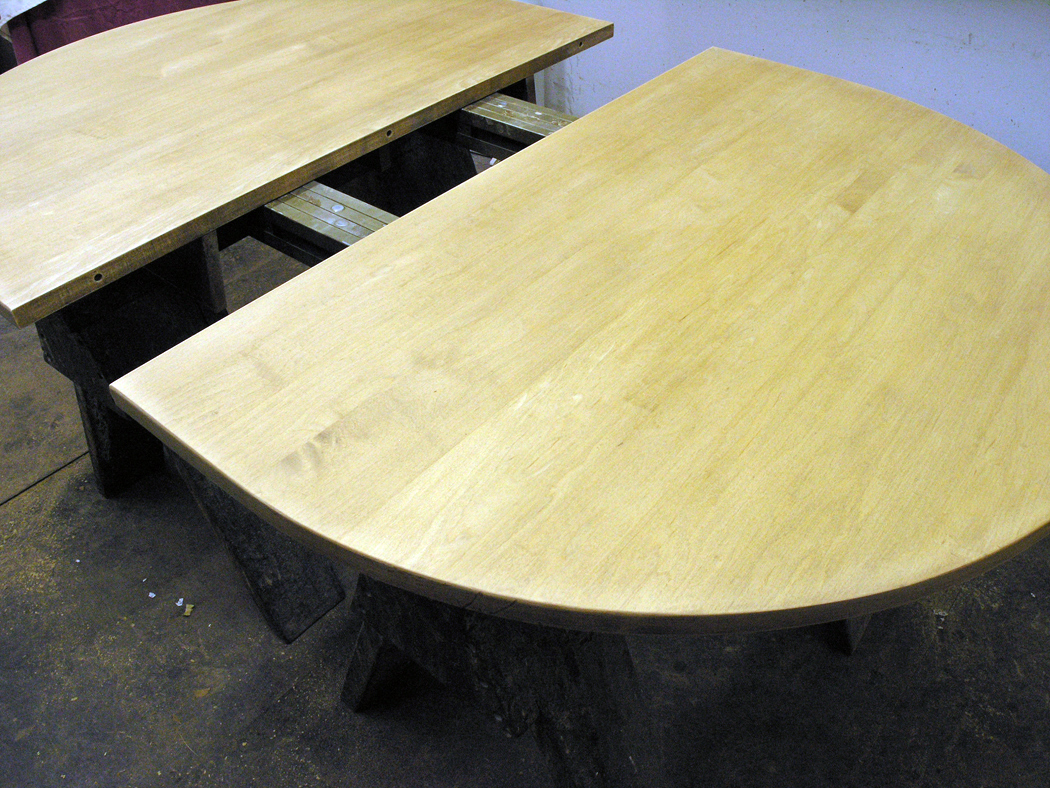 As is usually the case, the individual boards did not stain the same. Some were lighter and some had dark blotches. It took some adjusting and blending, but I finally got everything to match nicely.
The top was then sealed with three coats of lacquer with a rub between each coat.
To complete the project, the new finish was steel wooled and waxed to create a traditional look.

This table top was refinished for a Millerton NY client.