Before refinishing this antique walnut dresser, there were repairs to the case that had to be made.
The drawer runners inside the case had deep grooves, and needed to be rebuilt. Loose joints throughout the case and loose veneer on the drawer fronts needed gluing.
After completing those repairs, the finish was stripped off. The dresser was then sanded (by hand), stained and finished. The new finish was then rubbed and waxed to reveal a nice traditional look. The glass knobs (not original) were cleaned and re-installed.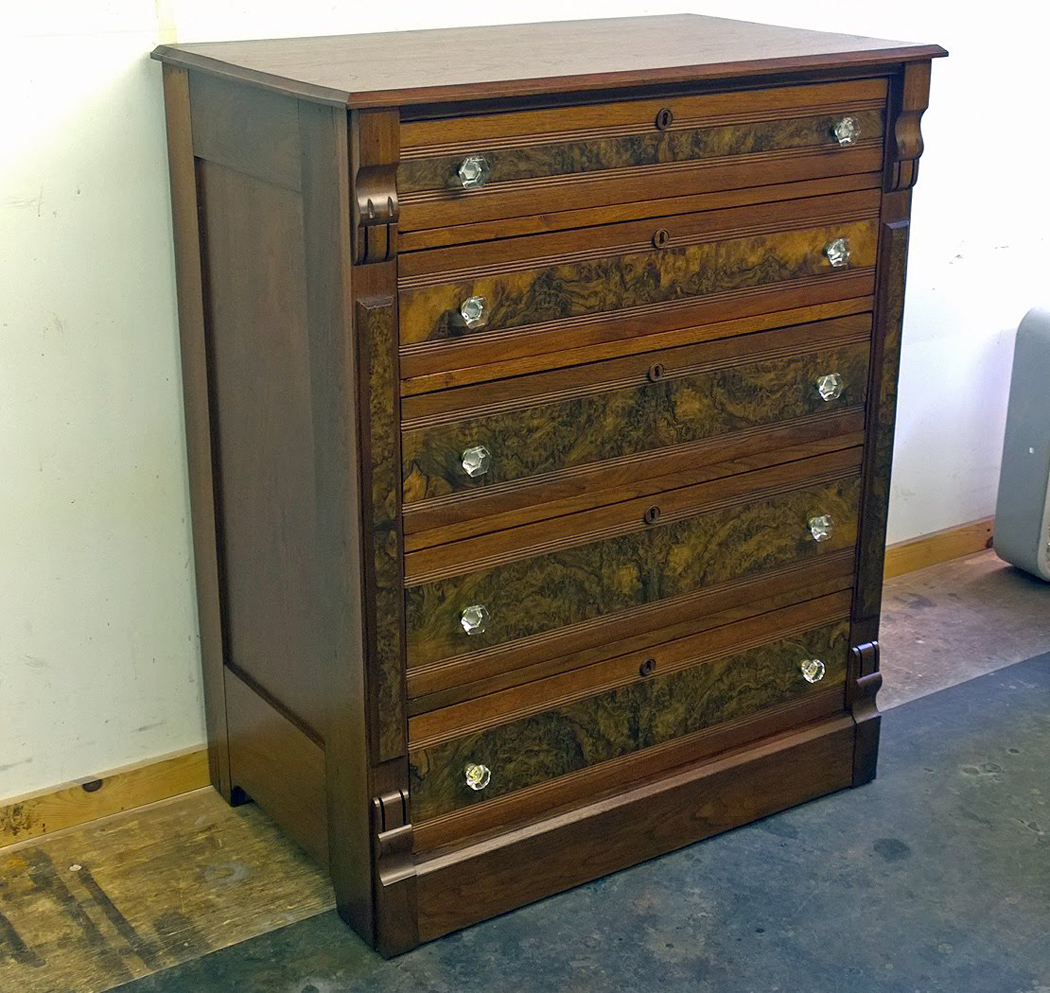 This antique dresser was refinished for an Amenia NY client.