This Eastlake cylinder desk was damaged during a house fire. It was covered with soot and the finish was partially chard and crackled from the heat of the fire.
Restoration included:
Re-gluing the loose joints on the frame of the door.
Cleaning, touch up, and reconditioning the existing finish.
Polishing the hardware.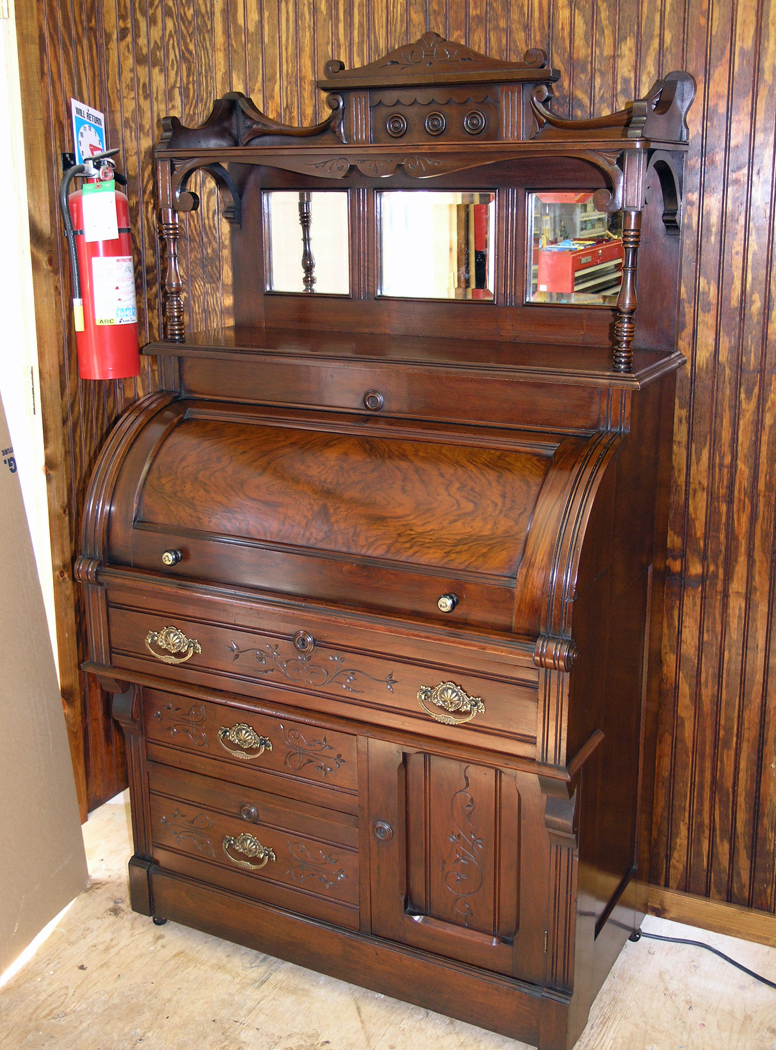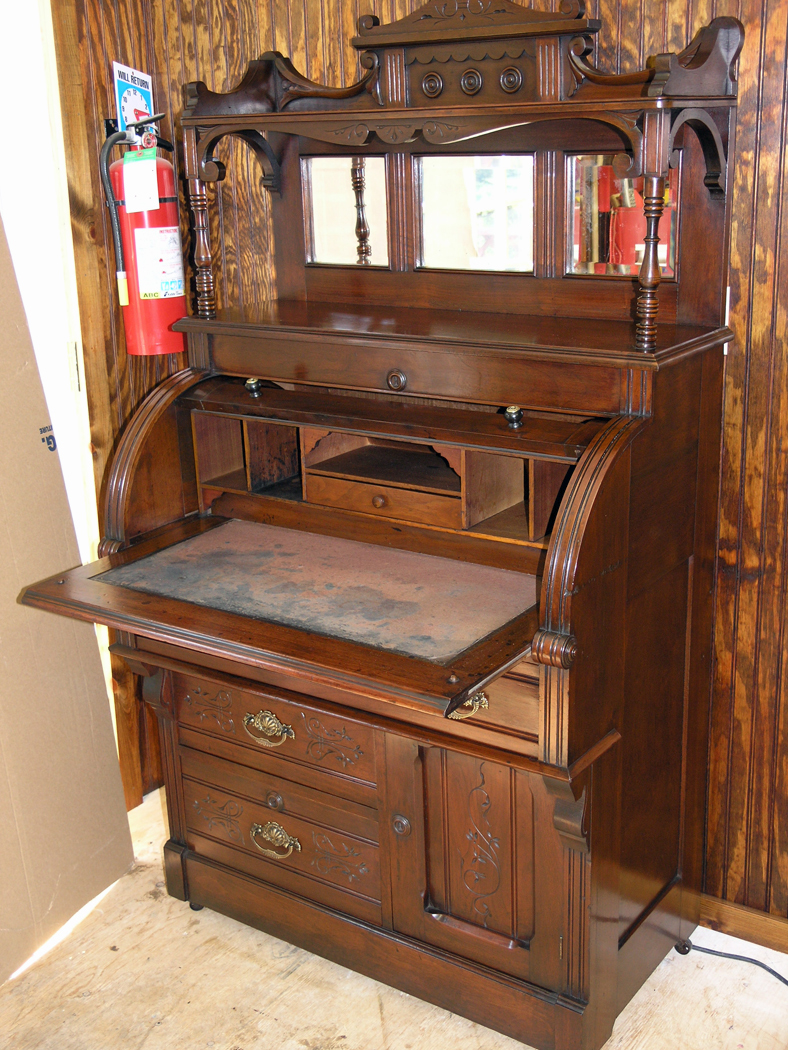 This cylinder desk was restored for a Millerton NY client.