This antique chair was brought in because the back seat rail was broken. Unfortunately the only way to replace it was to first remove the rush seat.
Once removed, a quick inspection of the other seat rails showed they also needed to be replaced. The side rails were badly worm eaten, and the front rail was just a dowel rod (not original).
Luckily the chair was just loose enough to install the new rails. I used hard maple and positioned them so the grain was quartersawn. This was to give them the most strength when sat on. I also shaped them as the originals.
Here is the chair with the new seat rails installed.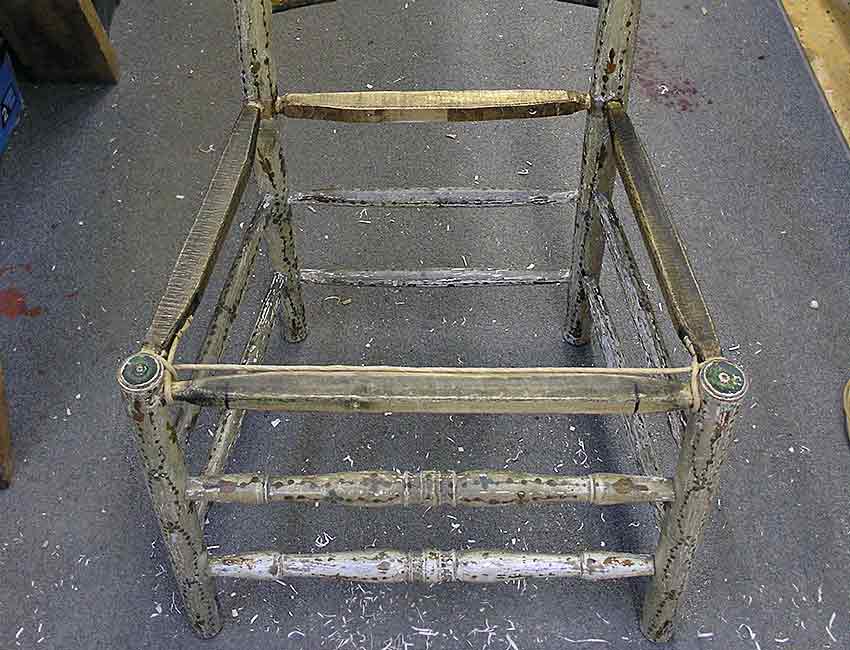 Next, a new rush seat was woven and then sealed with a coat of shellac.
To finish the project, the chair was touched up and waxed.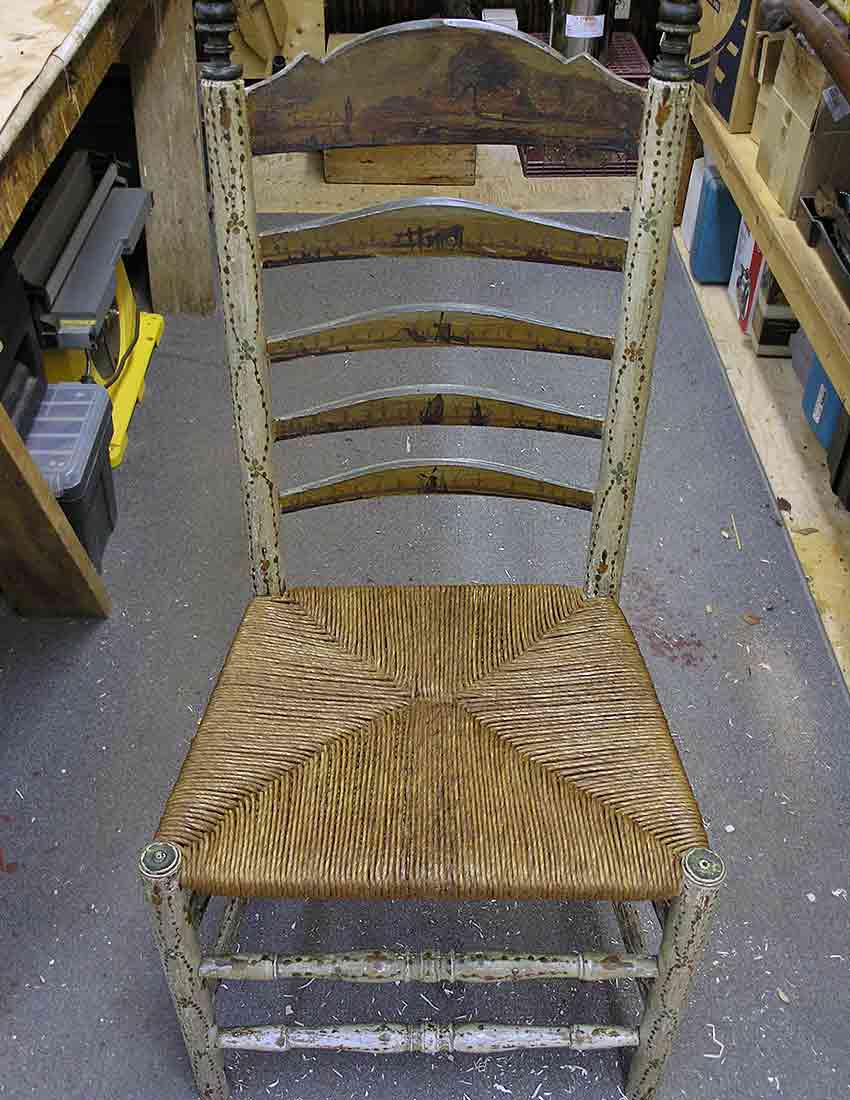 This chair seat was repaired for a Salisbury CT client.