Restoration of this bentwood chair entailed tightening the wobbly joints, replacing the cane seat, and reconditioning the finish.
Tightening
This chair only required re-gluing of the front legs, where they go up into the seat.
The rest of the joints were connected with screws (original). These just needed to be tightened.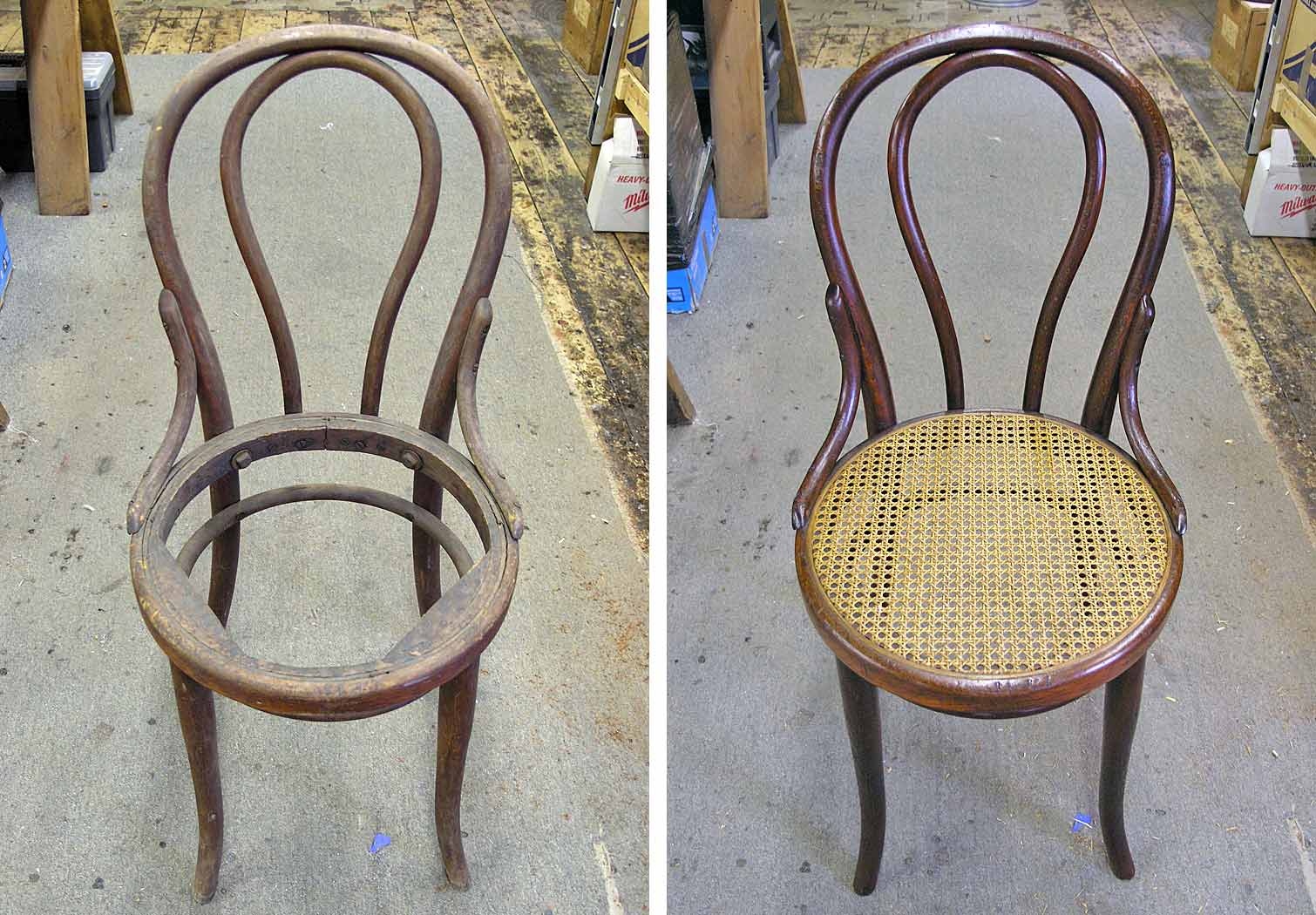 Replacing the Cane
At some point someone converted the original hand cane seat on this bentwood chair to a pre-woven cane seat. This is commonly seen, mainly because it is less expensive to install.
To replace the cane seat, I installed a new pre-woven cane sheet which was then held in place with a spline round the edge.
The cane was then colored to give an aged look.

Reconditioning
The chair was then cleaned, scuffed, polished with shellac, rubbed with steel wool, and waxed
Restoration service for this bentwood chair was completed for a Hillsdale NY client.