Restoration for these two antique wall sconces included repair, re-wiring, and gilding.
Each sconce had arms that were badly bent, and several of the glass balls had fallen off.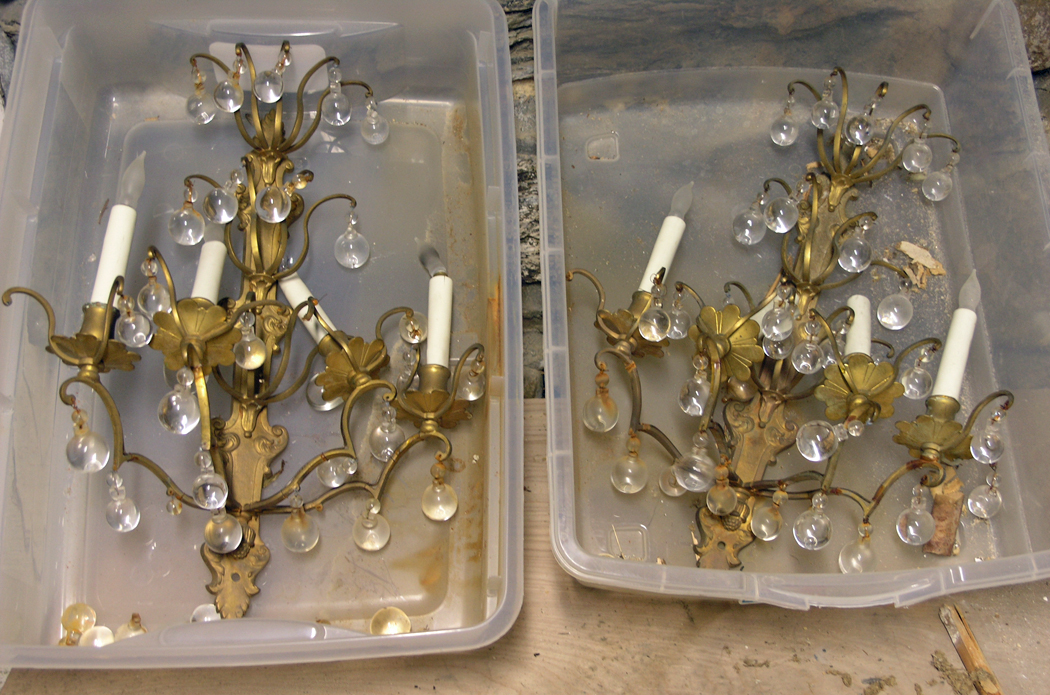 I began the project by removing the rest of the glass balls, the old wiring, and sockets.
Then used a torch to apply heat to the arms so they could be re-aligned.
Next, all the surfaces were cleaned and re-gilt with gilding powder.
The candle holders were then re-worked to accept new sockets and wiring. New cover sleeves and bulbs were also installed.
I then cleaned and re-hung the glass balls with thin brass wire.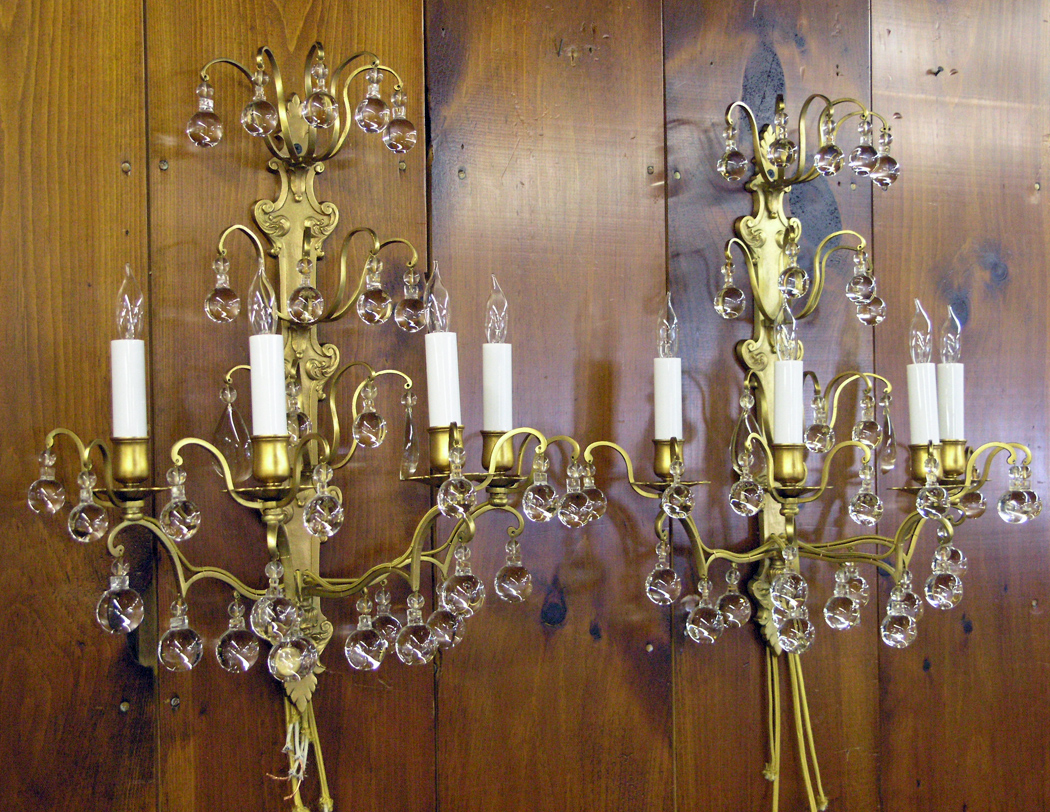 These two sconces were restored for a Millbrook NY client.