Before getting re-upholstered, the frame of this wing chair needed to be repaired, and the base polished.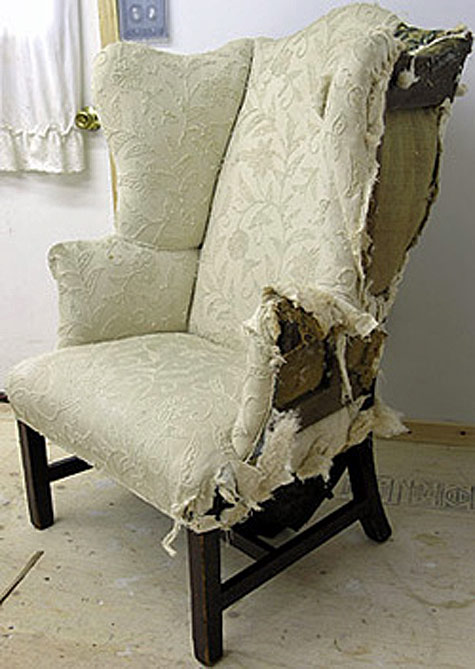 To begin, the upholstery and all the tacks were removed.
The frame had a lot of previous repairs which consisted of metal brackets.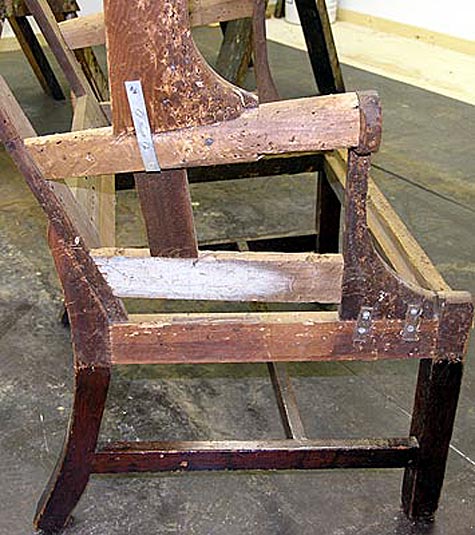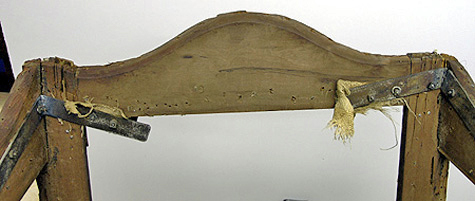 All the brackets were removed, and the loose and broken joints were repaired properly – with dowels and glue. Here's a before and after.

Once the worst sections were repaired, the chair was glued and clamped tight.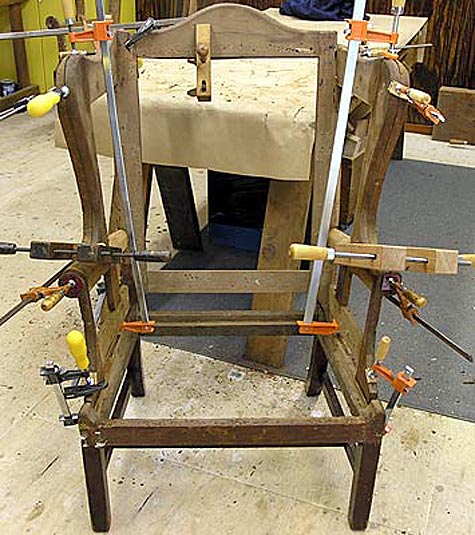 To get ready for the upholsterer, all the tack holes were filled with sawdust and glue.
Next, the base was cleaned, touched up, and polished with shellac and wax.
The chair was then sent out to the upholsterer who did an excellent job.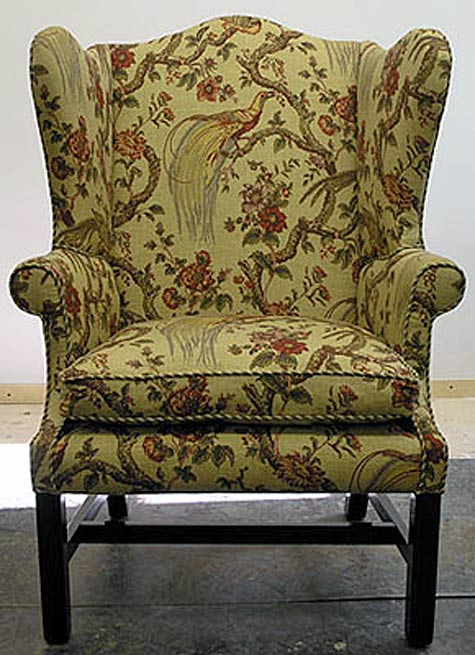 This wing chair was repaired for a Pawling NY client.