Repairs to this antique walnut dresser included:
Repairing the drawer runners – had deep grooves.
Re-gluing loose joints throughout the case.
Re-gluing loose veneer on the drawer fronts.
Installing new corner blocks underneath – missing.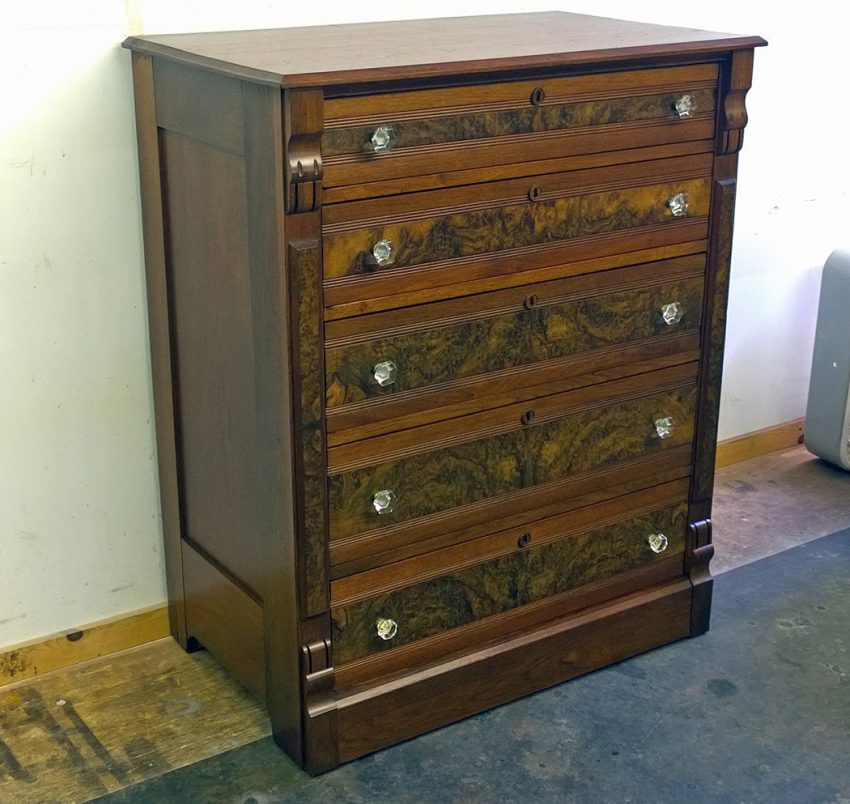 The dresser was then stripped, sanded, stained, and refinished. Once dry, the new finish was rubbed and waxed to reveal a traditional look, and the glass knobs (not original) were re-installed.
This Eastlake Victorian tall dresser was refinished for an Amenia NY client.