This gilt frame used to display an antique hand fan had a broken bottom, and needed to be repaired.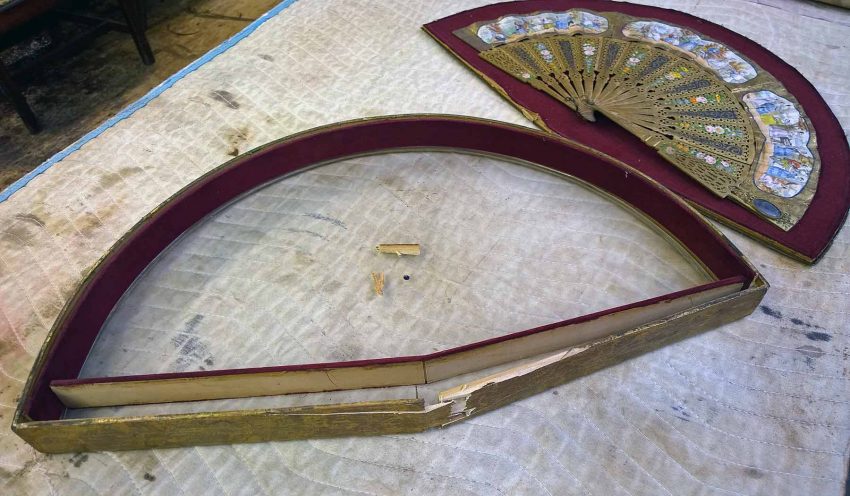 To begin, the glass and velvet lining was removed. The broken section and small pieces the client saved were then glued back together. One missing piece was fitted with new, and the damaged area was sanded flush and re-gilt.
On this frame, the best way to blend in the new gilding was to re-gild the whole bottom. This was done with genuine gold leaf which was then glazed to match the rest of the frame.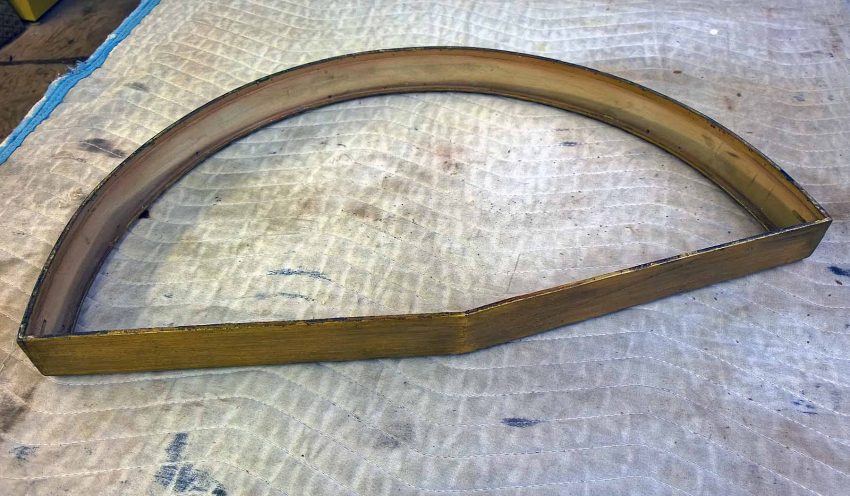 The loosely attached hand fan was secured to the back with thin brass wire, and the glass and velvet was cleaned.
Once re-assembled, and just before installing the screws on the back, the frame was turned over to make sure everything looked good. But the red velvet showed every speck of dust, so everything had to be taken apart a couple of times to clean it.
Once satisfied, the back was screwed on.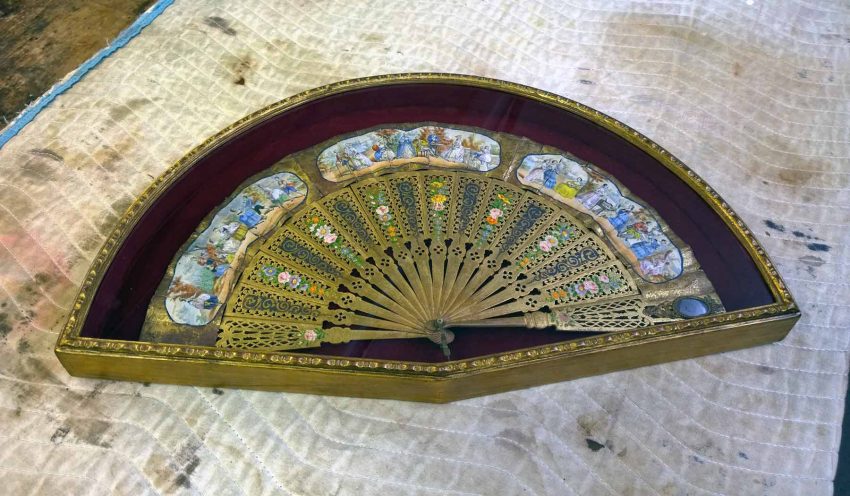 A new wire was also installed so the case could be hung on the wall.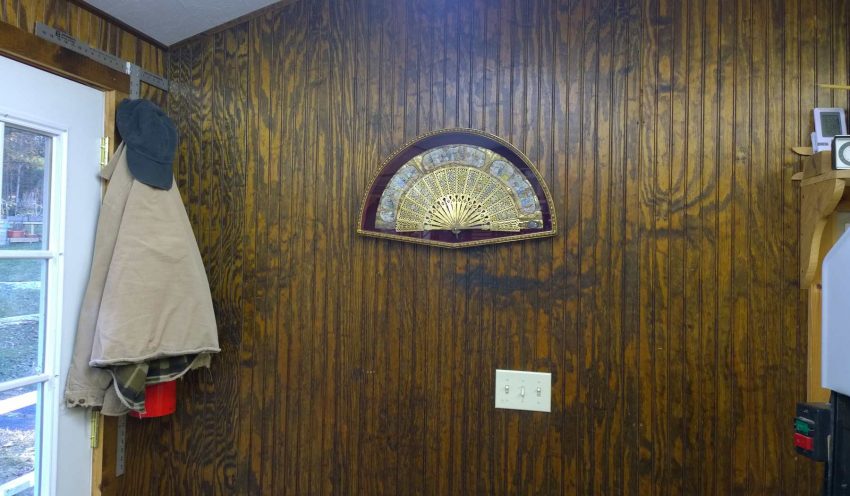 This gilt display case was repaired for a Salisbury CT client.