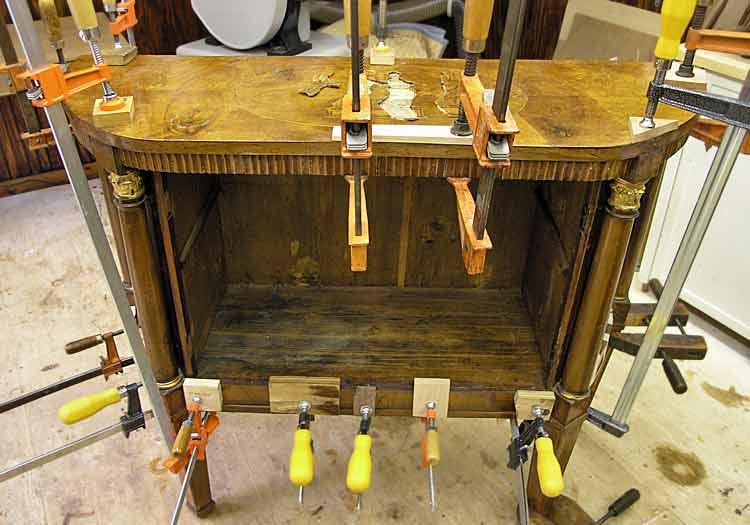 Here is some basic info you may find helpful regarding furniture repair.
What is Furniture Repair?
The phrase furniture repair is generally used to cover anything from gluing a loose chair, to repairing a scratched finish. But to narrow it down, repairing wooden furniture refers to:
Re-gluing loose parts
Repairing broken parts
Replacing broken or missing parts.
Nails and Screws
Furniture that was not originally constructed with nails, screws, or brackets, should not be repaired with any such hardware. The use of nails and screws will usually create more damage, and make it difficult to fix again in the future.
The correct method to repair wood furniture is with glue and clamps. In fact, a properly glued repair will be stronger than the wood itself. If added strength is needed, a wooden dowel can be used.
Knowledge
To make a lasting repair, it is best to visualize each step and how it will affect the next before you begin. It also helps to have some knowledge of joinery, wood specie, wood grain, and wood movement.
Repairs that use as much of the original as possible and blend in are preferred. But how to do this and still provide durability? This is what challenges restorers to look for ways to improve their craftsmanship.
Sources
An invaluable source of how to (and how not to) repair furniture can be found when inspecting antique furniture. It is here that a restorer has the opportunity to view and evaluate repairs and techniques from previous generations. It is also a reminder that their own work will be viewed and evaluated in the future.